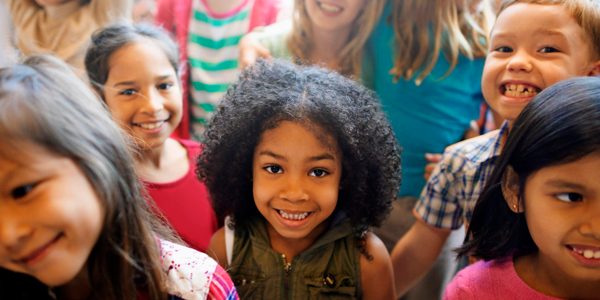 You are here
Job Seekers, Welcome to NAEYC Early Childhood Career Center
If you have questions or need assistance, contact NAEYC Career Center Customer Service at 888-491-8833 or click here to send an email.
Infant Teacher, Early Childhood Center FT (12 Months)
Curry College
Infant Teacher, Early Childhood Center FT (12 Months)
Curry College
Details
Posted:
October 2, 2020
Location:
Type:
Full Time - Entry Level
Category:
Teaching, 0-5
Preferred Education:
4 Year Degree

The Curry Early Childhood Center seeks a caring, flexible, energetic person as our Infant Teacher.   Under the direction of the Director of the Curry Early Childhood Center, the Teacher will provide a warm, safe, and stimulating environment to nurture the development of children to their fullest potential. The Teacher will comply with the Massachusetts Department of Early Education and Care regulations, CECC policies, and current best practice in early childhood development. The incumbent will foster independence, creativity and self-confidence in children and adults, and reflects the mission of the Curry College to value individual differences while promoting the cognitive, social and emotional development of children and adults.  The Teacher will serve as role model for parents and college students. This position will be scheduled to work 40 hours per week, between the hours of 8:30 am and 5:00 pm, year-round.
Essential Functions:
Children Care and Instruction:
Treat children with respect and maintain a warm, nurturing and objective attitude toward all children.
Communicate clear, reasonable and consistent rules, expectations, limits and standards, implement positive and consistent discipline; model proper behavior.
Supervise children in classrooms and on the playground.
Plan scope and sequence of lessons in accordance with the curriculum goals.
Stimulate thinking in individual, small group, and large group activities.
Observe, assess, and evaluate pupil growth and program effectiveness.
Aid the children in the development of concentration and independence.
Facilitate and support children in problem solving and conflict resolution.
Administer First Aid, notify parents, write injury reports and keep injury log.
Administer medicine according to Health Policy and EEC regulations and maintain proper records.
Change diapers and assist in toileting and hand washing in accordance with the Center Policies.
Collaborate with Special Educators and follow IEP and IFSP plans.
Complete annual professional development hours as specified by EEC.
Environment:
Comply with the Massachusetts Department of Early Education and Care regulations and follow Department of Public Health recommended practices.
Prepare, evaluate and adjust the environment based on the developmental needs of children.
Organize and maintain instructional materials.
Stock disposable supplies; maintain order and cleanliness.
Identify and report any safety hazards to the Director.
Provide a warm, friendly, and welcoming environment.
Parent Relationships:
Participate in evening parent meetings.
Hold parent conferences when requested, or when necessary, to address developmental concerns.
Maintain open and friendly relationships with parents; build partnerships with parents.
Maintain confidentiality and discretion as necessary.
Communicate with parents daily in a variety of ways (newsletters, bulletin boards, etc.).
Serve as role model and resource for parents.
Additional Functions:
Supervise, mentor and evaluate Curry College work-study students, student employees, interns, student teachers and volunteers.
Open and/or close the Center when necessary.
MINIMUM QUALIFICATIONS:
Bachelor's degree in Early Education or preparation of Early Childhood Coursework.
Massachusetts Department of Early Education and Care Teacher Certification is required. (Lead Teacher preferred).
Six to twelve months Early Childhood experience in a school or early education and care setting.
Excellent interpersonal skills to effectively deal with a variety of individuals.
General understanding of child development and knowledge of Massachusetts Department of Early Education and Care regulations.
Must have CPR and First Aid Certification.
This position will be scheduled to work 8.5 hours per shift, between 8:30 am and 5:00 pm.
At the College's discretion, the education and experience prerequisites may be excepted where the candidate can demonstrate, to the satisfaction of the College, an equivalent combination of education and experience specifically preparing the candidate for success in the position.
Employment in this position is contingent upon the successful completion of all required pre-employment background checks.
Please apply online at: http://www.curry.edu/about-curry/employment/job-opportunities.html for consideration. Interested Applicants must submit a resume, cover letter, and a list of three professional reference names, one of which must be a former or current supervisor, including complete contact information and professional titles.
NOTES:

Additional Salary Information: Excellent benefits package including Medical and Dental Insurance, Retirement Plan with company match, paid time off including sick, holiday, vacation and personal time, Tuition Reimbursement and more.

About Curry College
Thank you for considering Curry College in your search. About Curry College: Founded in 1879, Curry College is a private, four-year, liberal arts-based institution located on a wooded 131-acre campus in Milton, MA just seven miles from downtown Boston. Accredited by the New England Commission of Higher Education (NECHE, formerly NEASC), Curry College offers 27 undergraduate majors, over 60 minors and concentrations, as well as four graduate programs. Curry College is committed to a policy of equal opportunity in every aspect of its operations. The College values diversity and seeks talented students, faculty and staff from a variety of backgrounds. Curry College is an equal opportunity employer that encourages diversity in the workplace.
BACK TO TOP
Powered By