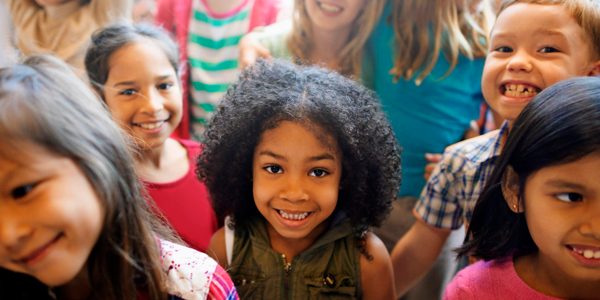 You are here
Job Seekers, Welcome to NAEYC Early Childhood Career Center
If you have questions or need assistance, contact NAEYC Career Center Customer Service at 888-491-8833 or click here to send an email.
Virtual Elementary Teacher Positions - Nationwide
K12, Inc.
Virtual Elementary Teacher Positions - Nationwide
K12, Inc.
Details
Posted:
October 2, 2020
Location:
Type:
Full Time - Experienced
Categories:
Teaching, 0-5, K-3
Required Education:
4 Year Degree

K12 believes in education for everyone. We provide families an online option for a high-quality, personalized education experience. Students can thrive, find their passion, and learn in an environment that encourages discovery at their own pace. In support of this, we are committed to creating and maintaining a culture of inclusion and diversity where our employees are passionate about serving students and families, treat one another and customers with respect, challenge each other to innovate and always strive to do better. 
The mission of K12 schools is to provide an exemplary individualized and engaging educational experience for students by incorporating school and community/family partnerships coupled with a rigorous curriculum along with a data-driven and student-centered instructional model. Student success will be measured by valid and reliable assessment data, parent and student satisfaction, and continued institutional growth within the academic community. 
Passionate Educators are needed at our K12 partner schools and we want you to join our talented team! 
Currently, K12 is hiring nationwide with increased need in 6 focus states: Ohio, New Mexico, Arizona, Colorado, Indiana, and Texas! If you live in one of these states, please consider applying for a SY 20/21 teaching position! 
How to Apply 
Please visit k12.com/careers to learn more about open positions in your state! 
Click "Teach With Us"
Search for your state (We currently have open Elementary positions in: Michigan, Colorado, Kansas, Arkansas, Virginia, and Indiana)
Employment Requirements
In order to be considered eligible for hire, you must:
Have a

Bachelor's

degree AND at least six (6) months of student teaching experience
Hold a valid teaching license in the state where the school position is located
Reside in the state where the school position is located
Hold a valid teaching license within the grade level and content area for the position
About K12, Inc.
Since 2000, K12 has been a leader in K–12 online education, putting quality hands-on and online curriculum directly into the homes of the students and families we support. Through K12-powered school options, we empower students to learn in the ways that are best for them—in their own place, and at their own pace.K12 believes in Education for Any One. We provide families an online option for a high-quality, personalized education experience. Students can thrive, find their passion, and learn in an environment that encourages discovery at their own pace. Learn more about K12 at https://www.k12.com/
BACK TO TOP
Powered By