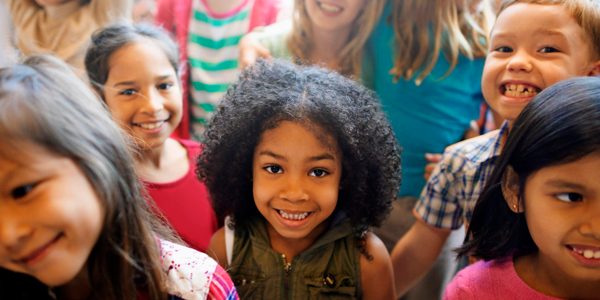 You are here
Job Seekers, Welcome to NAEYC Early Childhood Career Center
If you have questions or need assistance, contact NAEYC Career Center Customer Service at 888-491-8833 or click here to send an email.
Child and Youth Studies Post-Doctoral Position
George Mason University
Child and Youth Studies Post-Doctoral Position
George Mason University
Details
Posted:
September 30, 2020
Location:
Type:
Full Time - Experienced
Category:
Researcher
Required Education:
Doctorate

Child and Youth Studies Post-Doctoral Position
George Mason University's School of Integrative Studies invites applications for a twelve-month postdoctoral position in Child and Youth Studies to start Fall 2021. At the discretion of the School, this position may be renewable annually for up to three years. Evidence of potential for excellence in scholarship and in the teaching of child and youth studies is required; experience with related subfields is desirable. Postdoctoral fellows are in residence to pursue research, teach in the School of Integrative Studies and participate in the intellectual life of the university. George Mason University has a strong commitment to the achievement of excellence and diversity among its faculty and staff, and strongly encourages candidates to apply who will enrich Mason's academic and culturally inclusive environment.
The Postdoctoral Research Fellow will be part of a broader cohort of fellows in the College of Humanities and Social Sciences Pathways to the Professoriate Program (https://chss.gmu.edu/faculty/chss-postdoctoral-fellowship-program). This program provides a cohort of fellows with enhanced professional development support via the Postdoctoral Fellow Seminar Series and a formalized mentoring plan that goes beyond research training to include a focus on issues such as work-life balance and effective communication within academic settings.
Responsibilities
Successful candidates will teach a 2-2 load of undergraduate courses in the School of Integrative Studies, which is home to a number of vibrant concentrations including childhood studies, social justice & human rights, and women and gender studies.
Please visit http://integrative.gmu.edu for more information about the school.
Required Qualifications:
PhD in child and youth studies or related field; 
PhD must be completed by August 1, 2021; 
Strong commitment to undergraduate teaching.
Preferred Qualifications:
Demonstrated expertise in any one of a broad array of secondary fields, including, but not limited to children's literature, human development, and family studies;
Demonstrated success in working across academic and disciplinary boundaries.
Special Instructions to Applicants: 
For full consideration, applicants must apply for position number F238Az at https://jobs.gmu.edu and submit the online application and upload:
Cover Letter
CV
Academic Transcripts
Writing Sample (15-25 pages)
List of 3 professional references
Preference will be given to complete applications received by 10/31/20.
George Mason University is an equal opportunity/affirmative action employer, committed to promoting inclusion and equity in its community. All qualified applicants will receive consideration for employment without regard to race, color, religion, sex, sexual orientation, gender identity, national origin, age, disability or veteran status, or any characteristic protected by law.
Internal Number: 157266
BACK TO TOP
Powered By