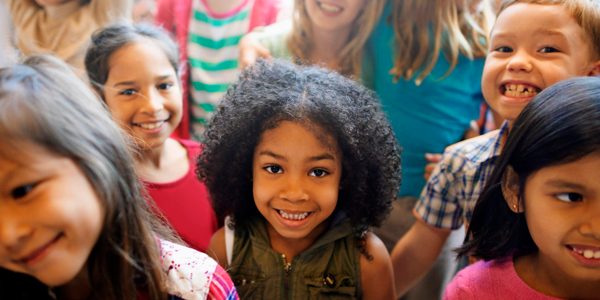 You are here
Job Seekers, Welcome to NAEYC Early Childhood Career Center
If you have questions or need assistance, contact NAEYC Career Center Customer Service at 888-491-8833 or click here to send an email.
Educational Director
Playhouse Cooperative Preschool
Educational Director
Playhouse Cooperative Preschool
Details
Posted:
September 25, 2020
Location:
Salary:
$70,000
Type:
Full Time - Experienced
Category:
Program Administration
Required Education:
4 Year Degree

Playhouse Cooperative Preschool
Job Posting: Director of Education


Location: West Orange, NJ                                                Start date: May 2021
ABOUT PLAYHOUSE
Founded in 1951 by a group of parents from the West Orange area, Playhouse has fostered a sense of community and play-based learning for over six decades. At Playhouse, we believe that young children need to explore and experiment freely with the world around them. We also believe that meaningful learning happens through hands-on experiences. Playhouse works to be a diverse, equitable, and inclusive community.
Our staff, many of whom have been with the school for over 10 years, provides guidance in a supportive and nurturing environment. As a cooperative, Playhouse encourages the active participation of parents and caregivers in their children's education and in the school community. 
ABOUT THE POSITION
The Director of Education is integral to the Playhouse community, playing a vital role in the school's educational programming and administration. This is a full-time, year-round position.
The four key areas of responsibility are:
(1) Working closely alongside the Executive Director to achieve the school's mission.

(2) Supervising and coaching a team of experienced teachers and assistants.

(3) Planning, organizing, implementing, and evaluating the classroom techniques/strategies used to maintain an appropriate educational environment, in alignment with the principles of early childhood play-based learning.
 
(4) Acting as a liaison between parents, staff, and the Playhouse Board of Directors. 
SPECIFIC RESPONSIBLITIES
Administrative Duties
Have knowledge of program records, correspondence, and ensure compliance with N.J. Licensing requirements
Lead all aspects of the recruitment of new students, including school tours and open house events.
Participate in county, state, and national professional organizations.
Assist in planning and supervising school events (General Parent Meeting, Open House, Family Potluck, etc.)
Research and arrange appropriate field trips.
Review the current program model and develop strategies to ensure full enrollment
Facilitate and organize the ordering of all teacher/classroom supplies within budgetary guidelines.
Pedagogical Responsibilities

Coordinate and supervise the efforts of early childhood staff in developing and maintaining all program components.
Evaluate and improve teacher performance through classroom observations and coaching, annual feedback sessions, and monitor professional development in accordance with NJ State Laws.
Ensure that classes are covered at all times. Teachers contact Educational Director regarding absences. E.D. contacts substitutes and arranges coverage or acts as a substitute in the classroom.
Lead weekly staff meetings.
Fine-tune the curriculum and school offerings to meet student and parent needs and interests.
Establish and maintain contacts of Child Study Teams in surrounding areas for referral purposes.
Recruit, train, and assist new teachers, student teachers and interns/volunteers.
Teacher Management & Human Resources 
Manage and supervise the team of teachers and assistants
Advise teachers on pedagogy and available pedagogical resources
Identify the training needs of the pedagogical team
Recruit, train, and assist new teachers and student teachers/interns/volunteers
Curriculum Development
Review and recommend new studies on early childhood practices. Procure and circulate professional materials relating to new educational methods, materials, and techniques
Assist teachers with development of plans and instructional techniques as needed.
Assist and advise staff members when planning classroom strategies to meet the goals and objectives for individual children.
Plan and implement teacher in-service training programs.
Plan and coordinate seasonal programs and special events for children.
Parent & School Interactions
Be available to parents and caregivers on an as needed basis to discuss child development, parenting, and educational concerns.
Plan and implement parent education programs in conjunction with the Board Educational Workshop Committee.
Maintain and update school library.
Attend monthly Board meetings (usually in the evening, 7:30 to 9:30 PM) as well as other meetings as needed (i.e., publicity, parent workshops, other committees).
Along with Executive Director, oversee development and maintenance of Playhouse website.
Meet with the Executive Board at the beginning of the school year to discuss goals and at the end of the school year for feedback. (additional meetings as needed)
CANDIDATE REQUIREMENTS
Master's degree in early education and experience working in a child-related field, or a Bachelor's degree in education along with at least five years of experience working with young children in a classroom setting.

Experience implementing play-based, child-led, inquiry-based curriculum.
Excellent interpersonal skills, especially verbal and written communications with staff, families, the Board of Directors, and outside agencies.
Long-term commitment to the job.
Experience with social media platforms to promote the school and educate families, a plus.
Previous involvement/experience in a non-profit preschool/childcare setting, a plus
TO APPLY
Interested applicants should send a current resume, references, and a cover letter outlining all experience relative to the position. Send to director@playhouseonline.org.
COMMUNITY COMMITMENT
Playhouse is an equal opportunity employer and does not discriminate on the basis of race, religion, creed, color, gender identity, sexual orientation, age, physical challenge, national or ethnic origin, ancestry, or any other characteristic.
Master's Degree in early Childhood Education with experience working in a child-related field
Bachelor's Degree in Education with at least 5 years experience working with preschool-age children
About Playhouse Cooperative Preschool
Playhouse is a progressive, play-based cooperative preschool, founded in 1951 and serving children 2 1/2 - 5 years old. We emphasize social/emotional skills, problem-solving and collaboration. We work closely with families to create a bridge between home and school. Playhouse offers half-day and full-day schedules.
BACK TO TOP
Powered By