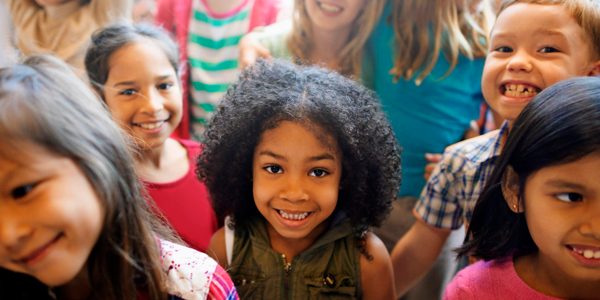 You are here
Job Seekers, Welcome to NAEYC Early Childhood Career Center
If you have questions or need assistance, contact NAEYC Career Center Customer Service at 888-491-8833 or click here to send an email.
Educational Specialist
Atlanta Speech School
Educational Specialist
Atlanta Speech School
Details
Posted:
August 2, 2020
Location:
Type:
Full Time - Experienced
Category:
Teaching, K-3
Required Education:
Masters

 

Educational Specialist: Stepping Stones Program at the Atlanta Speech School

The mission of the Atlanta Speech School is to help each person develop his or her full potential through language and literacy. Established in 1938, the Atlanta Speech School serves children and adults with speech, hearing, language, or learning disabilities through clinical and educational programs, in addition to providing professional development for teachers and educators in partner schools and preschools. All of our programs are built upon a foundation of caring instruction, based on proven research, and strengthened with a depth of academic and clinical knowledge.

 

The Stepping Stones program is currently seeking applicants for the position of Educational Specialist for the 2020-2021 school year. The Stepping Stones program provides therapeutic preschool services for children who are experiencing early communication delays.


POSITION SUMMARY:

The educational specialist is responsible for the delivery of a high quality therapeutic and educational experience for each child. Along with the speech language pathologist, occupational therapist, and assistant teacher, the educational specialist teacher will implement weekly lesson plans that support the Stepping Stones curriculum as well as individualized pre-academic goals to meet the developmental needs of the students. The educational specialist will additionally participate in formal conferences with parents of students and provide written progress updates during the school year.

ESSENTIAL RESPONSIBILITIES AND DUTIES OF THE JOB:

Creatively plan and teach aspects of a high quality therapeutic instructional program for students in two classrooms with 10 to 12 preschool children in each class. 
Conduct ongoing review and periodic assessment of skill development
Contribute to a minimum of three conferences per year with parents of each student
Establish an effective system for communicating with parents, colleagues, and outside personnel regarding children's development
Work collaboratively with speech language pathologists, occupational therapists, and psychologists to ensure exemplary services are provided for each child
Maintain student files and records 

 

 

 

Among the many programs at the Atlanta Speech School, children and adults with hearing loss and language processing difficulties are served. Therefore, the clarity and accuracy of an applicant's speech and language may be part of the hiring decision as they relate to performing the essential functions of the position.

SALARY: Salary is commensurate with experience.

 

RESUME:
Please provide a resume, certification, and writing sample via e-mail. The writing sample should describe what you consider to be critical qualities that a classroom teacher must possess in order to be effective, and examples in which you have demonstrated that quality. The sample should be no more than 600 words.


Please no phone inquiries

CONTACT: Iris Goodson, Director of Human Resources


Atlanta Speech School Office of Human Resources via e-mail hr@atlantaspeechschool.org


REQUIREMENTS OF THE POSITION:
Master's degree in Special Education, Early Childhood Education, or related field with specific experience serving preschool students with developmental delays
A current Georgia clear/renewable teaching certificate or comparable out of state credentials with intent to achieve Georgia certification
An understanding of the interaction between language, learning, sensory processing, and neuro-motor development
Must attend Bright From the Start training and other required training as specified by the program director
A commitment to ongoing professional development. Experience working with children in a group, with individualized goals
About Atlanta Speech School
The Atlanta Speech School's mission is to help each person develop his or her full potential through language and literacy. We seek to fulfill this mission through our four school programs, five clinics, and Rollins Center professional development program impacting the lives of over 7,000 children and adults annually. The School has a highly trained and experienced staff with all our teachers, specialists and therapists working with children with learning challenges holding masters degrees or higher.
More Jobs Like This
| | |
| --- | --- |
| Preschool Teacher | San Francisco, California |
| JCCSF (Jewish Community Center of San Francisco) | 2 Days Ago |
BACK TO TOP
Powered By