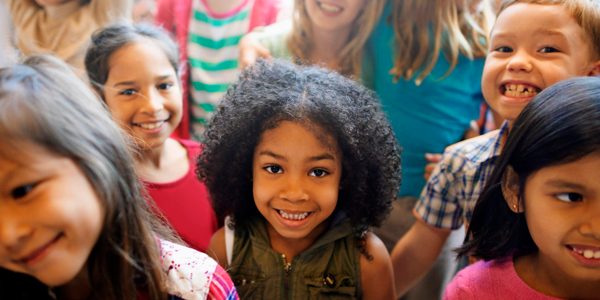 You are here
Job Seekers, Welcome to NAEYC Early Childhood Career Center
If you have questions or need assistance, contact NAEYC Career Center Customer Service at 888-491-8833 or click here to send an email.
Early Childhood Educator
SEED ECS at Temple Beth Am
Early Childhood Educator
SEED ECS at Temple Beth Am
Details
Posted:
July 9, 2020
Location:
Salary:
$18.00 to $20.50 /hour
Type:
Full Time - Experienced
Category:
Teaching, 0-5
We seek warm, reflective, collaborative, fun-loving early childhood educators to join our faculty in providing a high-quality learning environment for children. Our approach is Reggio inspired, play-based and relationship-based. We believe in, "Nothing without Joy" and hope that children, families and faculty alike will find joy and growth in this environment.
We collaborate as a faculty team, partnering with children as we support their natural curiosity, growth and development. Teachers work in co-teaching teams with additional support. Teachers have paid planning time, regular reflective practice meetings and time to collaborate with age group colleagues.
We are looking for teachers who love to engage with children, think deeply with colleagues, learn and grow as educators, exercise creativity and actively participate in the workplace community.
We offer highly competitive wages, ongoing professional development as well as support for attending professional development conferences and workshops, medical/dental/vision insurance, access to scholarships for continuing education/ degree completion, generous paid time off, and retirement plan contributions.
We are an equal-opportunity employer that values diversity, and we encourage people of color and LGBTQIA+ individuals to apply.
We are located in the Wedgwood/Ravenna neighborhood, just North of the main UW campus.
If this sounds like a fit to you and you'd like to learn more, please be in touch we'd love to learn more about you!
Qualifications:
The most competitive candidates will have 1+ year early childhood teaching experience and at least some formal education in Early Childhood Education. Teachers who have a commitment to reflective work with children; an eagerness to collaborate with co-teachers; a drive to grow as professionals; a disposition towards research and inquiry; experience designing curriculum responsive to children's emerging interests; familiarity with emergent curriculum, Reggio practice, and anti-bias approaches; community enrichment/volunteer experience; and a long-term commitment to early learning are highly sought.
About SEED ECS at Temple Beth Am
Grounded in Jewish values, SEED provides a nurturing early childhood education through collaboration, exploration, and play. Our school is grounded in Jewish values, and the curriculum is Reggio-inspired, child-centered, and relationship-based. We believe deeply in Loris Malaguzzi's idea of "Nothing without Joy" and hope that students, families, and faculty alike will find joy and growth in this learning environment.
BACK TO TOP
Powered By