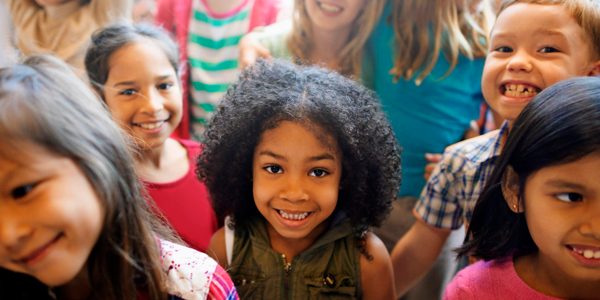 You are here
Job Seekers, Welcome to NAEYC Early Childhood Career Center
If you have questions or need assistance, contact NAEYC Career Center Customer Service at 888-491-8833 or click here to send an email.
Program Specialist
STG International
Program Specialist
STG International
Details
Posted:
June 26, 2020
Location:
Type:
Full Time - Experienced
Category:
Program Administration
Required Education:
4 Year Degree

Program Description:
STG International, Inc. (STGi) is seeking qualified Program Specialist candidates to support the Office of Head Start Region I Regional Office located in Boston, Massachusetts.  The Program Specialist will demonstrate a positive attitude and a strong work ethic to become an integral member of the STGi Support Team. 
The Program Specialist will be responsible for the following tasks:
Work with a caseload of Head Start and Early Head Start grantees to ensure compliance with performance standards and other regulations.
Execute federal grants management tasks, including completion of the grant application analysis and process for annual funding as well as supplemental applications (i.e. COLAs, one-times, etc.)
Provide grantee oversight to assigned HS/EHS grantees which includes analysis of grantee data, monthly calls, annual site visits, and follow up reviews, when necessary.
Provide grantees with timely and accurate guidance and technical assistance to reduce risk factors and improve program performance.
Coordinate with the Head Start training and technical assistance system to provide for additional support to grantees.
Participate in planning of monitoring reviews and all post-review activities including written and electronic reports.
Maintain oversight and correspondence in the grantee's electronic file within the Head Start Enterprise System (HSES).
Assist with special projects, including developing tools, preparing presentations, completing funds planning grant actions, participating in paneling, providing administrative and data support, and supporting internal improvements through work teams.
Ideal candidates will have the following minimum qualifications:
A minimum of a BA or BS degree from an accredited university or college, with a preference for a degree in Early Childhood Education, Human Development/Services, Public Policy, or a related field
Demonstrated knowledge of and experience with Early Childhood programs, with a preference for Head Start/Early Head Start programs
Experience with Microsoft Office, including Word, Excel, familiarity with Access
Demonstrated ability to analyze, aggregate, and present data gathered from multiple sources
Ability to work successfully in a team environment
Ability to be flexible in response to changing needs and priorities of the office
Demonstrated ability to communicate clearly, both orally and in writing
Preferred qualifications include:
Knowledge of the Head Start Monitoring System
Working knowledge of the current laws, regulations & policies that govern Head Start/Early Head Start
Demonstrated knowledge of and experience with the administration of federal grants
Advanced experience with Microsoft Office, including Word, Excel, and Access
STG International, Inc (STGi) is a workforce solutions company providing comprehensive healthcare delivery, Head Start and management consulting services and human capital solutions help our clients. Our services and solutions help our clients sustain and enhance their operations to better accomplish their mission.

STGi offers a competitive benefits package which includes Medical, Dental, Vision, 401k with company match and a generous PTO policy.
STG International, Inc. is committed to hiring and retaining a diverse workforce. We are proud to be an Equal Opportunity/Affirmative Action Employer, making decisions without regard to race, color, religion, creed, sex, sexual orientation, gender identity, marital status, national origin, age, veteran status, disability, or any other protected class.
About STG International
STGi provides professional services and solutions to Federal civilian and defense agencies nationwide to sustain and enhance their operations and support their missions. STGi has a proven track record of managing large, geographically dispersed and complex Federal contracts. Our customers rely on our comprehensive program management services to provide ongoing monitoring and operations support to reduce risk and deliver measurable outcomes. Rooted in accountability and transparency, we collaborate with our clients to refine requirements, identify resources, engage stakeholders, and design and implement solutions that align with each client's strategic goals and objectives. Additionally, we leverage market intelligence and industry best-practices to attract, develop and retain diverse talent that can bring fresh ideas, perspectives and views to their work.
BACK TO TOP
Powered By