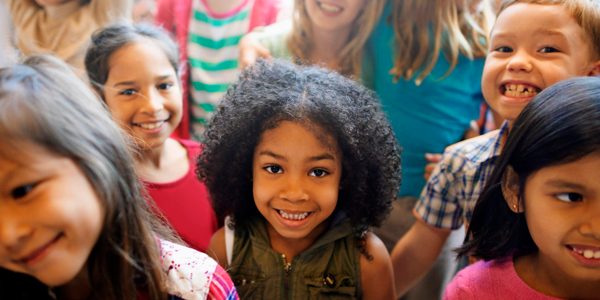 You are here
Job Seekers, Welcome to NAEYC Early Childhood Career Center
If you have questions or need assistance, contact NAEYC Career Center Customer Service at 888-491-8833 or click here to send an email.
Field Agent, Early Childhood Transition Coordinator
Delaware Department of Education
Field Agent, Early Childhood Transition Coordinator
Delaware Department of Education
Details
Posted:
March 6, 2020
Location:
Type:
Full Time - Experienced
Categories:
Teaching, 0-5, K-3
Required Education:
4 Year Degree

All applicants must apply online at www.joindelawareschools.org
Closing date: Sunday, March 15, 2020 at 11:59pm
Description of Position:
The Field Agent, Early Childhood Transition Coordinator is a full-time position with the Department of Education (DOE) Office of Early Learning. A primary responsibility of the Field Agent will be continuous quality improvement for smooth, timely and compliant early childhood transitions from the Individuals with Disabilities Education Act (IDEA), Part C, and Early Intervention program at age three to IDEA Part B, Section 619 program known as Early Childhood Special Education. The Field Agent provides training and technical assistance to all Child Development Watch (CDW) Family Service Coordinators, Early Childhood Special Education (ECSE) Coordinators in the local school districts, early interventionists and birth mandate service providers. Training and technical assistance will focus on assuring successful early childhood transitions from the CDW, EI program to the ECSE program. In addition, the Field Agent will provide training, technical assistance and monitoring for the Birth Mandate classifications, including Autism, Visual Impairment, Hearing Impairment and Deaf-Blind. The DOE Field Agent acts as a liaison between CDW and the ECSE school district programs primarily in Kent and Sussex counties, with occasional statewide work. The scope of the work requires significant coordination and collaboration within both DOE and CDW, with school district personnel, public and private organizations, early learning programs, and across other state Departments.
Major Responsibilities:
Provide leadership in transition activities from the Birth to Three Early Intervention System to IDEA/619 programs in local school districts.
Provide ongoing technical assistance, professional development, support and monitoring to CDW and ECSE staff in the areas of transition processes, birth mandate referrals, and school district services.
Apply and clarify regulatory requirements under IDEA to staff from multiple agencies serving children birth to three as it relates to Part C (early intervention) and Part B (preschool special education) services.
Support the successful implementation of the State Performance Plan/Annual Performance Report (SPP/APR), specifically for SPP/APR Indicators B12 (Part B) and C8 (Part C).
Collaborate with school district staff, CDW staff and service providers, families, childcare providers, and community organizations to design content-specific strategies and training materials for facilitating high-quality professional learning experiences related to transitions.
Review monthly Transition Notification Reports and annual data to identify areas of noncompliance, share and report data with school districts, and provide recommendations to CDW and local school districts for quality improvement and corrective action.
Coordinate and participate in state meetings and committee work to further the development of a high quality early learning system for Delaware.
Perform other duties and assignments as requested by the Executive Director and/or Education Associate, Part B 619 Coordinator.
Education: Minimum Bachelor's degree from an accredited college or university (Master's preferred), with a concentration in Special Education, Early Childhood Education, or directly related field.
Experience:
Minimum of five years successful related experience, including experience in administrative and policy level work.
Substantive knowledge of early childhood special education content, policy and systems; specifically of IDEA and the regulations governing children from Part C to Part B programs in local school districts.
Knowledge of and experience with facilitating national best practice in early childhood education and inclusion.
Experience delivering training and technical assistance to diverse families and practitioners.
Experience with federal grants preferred.
Skills
Demonstrated ability to problem solve effectively and efficiently, and to resolve organizational roadblocks.

Superior project management skills, and delivery of results against tight deadlines.
Results-oriented professional with demonstrated ability to self-motivate and to work independently.
Creative and strategic thinker with strong collaborative skills.
Comfort and facility with data analysis.
Team orientation and willingness to contribute at all levels to ensure successful implementation when working under pressure.
Knowledge and skills in best practices of coaching with adult learners.
Excellent interpersonal, oral and written communication skills.
Comfortable using Microsoft applications.
Ability to exercise discretion and confidentiality.
NOTES:

Additional Salary Information: Salary will be computed in accordance with the experience and training of the individual selected and in accordance with the salary schedules for employees of the Delaware Department of Education. Direct deposit of payroll checks is mandatory for state employment, and employees are paid on a lag pay schedule with the first payment made after approximately one month of employment.

About Delaware Department of Education
Delaware's Department of Education is committed to promoting the highest quality education for every Delaware student by providing visionary leadership and superior service. The Office of Early Learning (OEL) works with public and private partners, to create, fund, coordinate and implement early learning services and policies that strengthen the critical role that families, early learning programs and schools, and communities play in a child's life. OEL's work is organized into six key areas: 1) Program and Practitioner Support, 2) Standards and Curriculum; 3) Data and Evaluation; 4) Early Intervention; 5) Family Engagement and Support, and 6) Systems Integration.
BACK TO TOP
Powered By