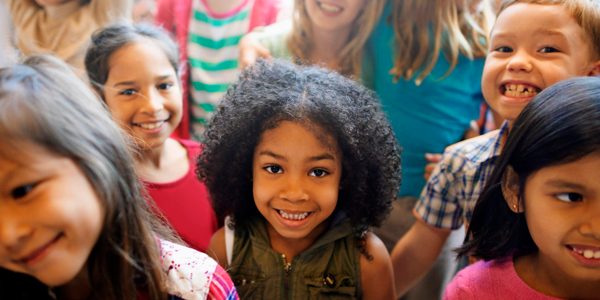 You are here
Job Seekers, Welcome to NAEYC Early Childhood Career Center
If you have questions or need assistance, contact NAEYC Career Center Customer Service at 888-491-8833 or click here to send an email.
Director of Early Learning Center
Transfiguration Early Learning Center
Director of Early Learning Center
Transfiguration Early Learning Center
Details
Posted:
March 5, 2020
Location:
Salary:
Commensurate with experience
Type:
Full Time - Experienced
Categories:
Curriculum Development/Supervision, Program Administration, Teaching, 0-5
Required Education:
4 Year Degree

Our newly renovated Transfiguration Early Learning Center is seeking a Program Director to lead a nurturing, caring community that fosters personal growth and a love of learning among children, families and staff. 
Transfiguration Early Learning Center is a ministry of Transfiguration Episcopal Church of San Mateo. The Early Learning Center Director reports to the Rector and works closely with the Director of Family Ministry, the church vestry and other church staff. The Early Learning Center Director will be responsible for the day-to-day operations, staff supervision, budget management and program quality. The school is licensed for 54 children and consists of 3 classrooms with students ranging in ages from 2-5 years. The hours of operation for the school are Monday through Friday from 7 am to 6 pm. 
RESPONSIBILITIES INCLUDE:
Program oversight: Foster a warm, nurturing, and safe learning environment  for all children and families; maintain program licensing and ensure all equipment is in working order; develop an engaging and effective curriculum.

Staff supervision: Hire and train staff; seek out ongoing development opportunities; conduct annual staff reviews.

Budget management: Maintain a fiscally sound program and produce timely financial reports

Communications: Lead recruitment and enrolment efforts;  interact with families, staff, and visitors in a professional manner; collaborate with church staff and maintain website and social media presence
EXPERIENCE/EDUCATION REQUIRED
Bachelor's degree or higher in Early Childhood Education (ECE), Child Development or a related field; master's degree preferred)

Have, or be working toward a Program Director Permit including both of the following:

At least three (3) credits in ECE administration (may be completed within one year of being hired)

Three (3) to five (5) years of classroom teaching experience

A minimum of one (1) year of supervisory or program administration experience

Proven managerial and financial management skills

Openness to, and interest in, the spiritual formation of children

Demonstrated ability to relate to children, parents and staff in a respectful and responsive manner

Demonstrated experience in recruitment

Strong organizational skills with attention to detail

Strong interpersonal skills, with an ability to work collaboratively with others

Outstanding oral and written communication skills

Computer and email proficiency

First Aid/CPR Certification

Completion of Diocesan Whole and Healthy Church training before commencement of position
This position is subject to a background check
NOTES:

Additional Salary Information: This position includes full benefits

About Transfiguration Early Learning Center
Transfiguration Early Learning Center offers a developmentally appropriate, project-based, emergent curriculum children ages 2 through pre-kindergarten. Our approach is grounded in the Episcopal tradition, nurturing the development of the whole child and welcoming children, families and staff of all denominations and backgrounds.
BACK TO TOP
Powered By