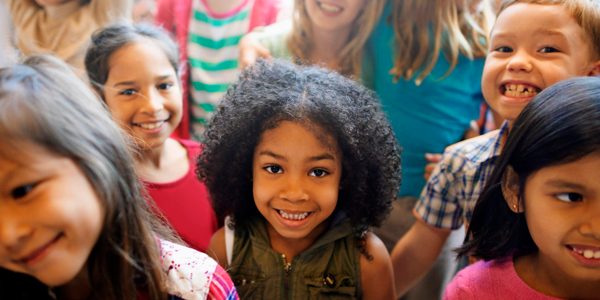 You are here
Job Seekers, Welcome to NAEYC Early Childhood Career Center
If you have questions or need assistance, contact NAEYC Career Center Customer Service at 888-491-8833 or click here to send an email.
Director of Child Development Center at Georgi Southern University
Georgia Southern University
Director of Child Development Center at Georgi Southern University
Georgia Southern University
Details
Posted:
March 5, 2020
Location:
Salary:
Commensurate with experience
Type:
Full Time - Experienced
Category:
Program Administration
Required Education:
Masters

Child Development Center. The Director of Child Development Center oversee
operations of the Georgia Southern University Child Development Center (CDC), a
National Association for the Education of Young Children (NAEYC)-accredited and
inclusive child development laboratory school.
 Essential Functions
Oversees curriculum development and the implementation of the curriculum in the
classrooms.
? Ensures compliance with state licensing, Quality Rated, and NAEYC accreditation
standards.
? Hires, supervises, and evaluates CDC staff including teachers, administrative
assistant, head chef, and substitute teachers.
? Manages CDC budget.
? Builds and maintains positive relationships with parents, faculty, students, child-care
agencies and organizations, and local community.
? Facilitates college student observation, participation, and internships.
? Works closely with faculty in the Child and Family Development program in meeting
the mission of a high quality laboratory school.
? Performs related duties as assigned to support the mission of the University.
Master's Degree in Child Development, Early Childhood Education, Child and Family
Studies, or related field; complete and maintain Pediatric First Aid and CPR certification;
complete and maintain Bright from the Start and NAEYC director training requirements;
five or more years of related work experience; effective communication skills (verbal and
written); developed organization and human relations skills; ability to work well in a diverse
environment; proficiency with computer and Microsoft Office applications software
including word processing, spreadsheets, and databases; legally authorized to work in the
United States; and successful completion of background investigation and electronic
submission of fingerprint images prior to employment
Two or more years of experience as a Center Director or University Child Development
Instructor; experience with accreditation, child care licensing, Quality Rated systems, and
inclusive environments of early childhood laboratory schools; experience with mentoring
and managing childcare staff
About Georgia Southern University
Please visit the Georgia Southern University employment website and complete the application process at https://georgiasouthern.edu/jobs. The application process must be completed by the deadline to be considered. Georgia is an open records state. Individuals in need of reasonable accommodations under the ADA to participate in the search process should notify Human Resources: (912) 478-5468. Georgia Southern University is an EEO/AA/ADA/Veteran employer.
BACK TO TOP
Powered By