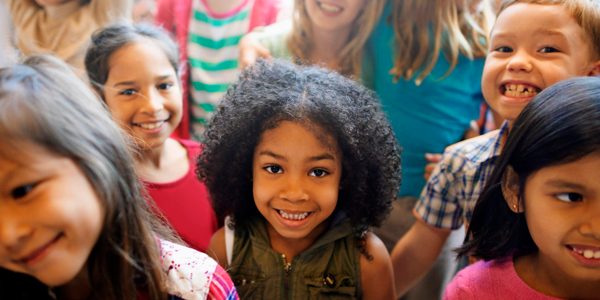 You are here
Job Seekers, Welcome to NAEYC Early Childhood Career Center
If you have questions or need assistance, contact NAEYC Career Center Customer Service at 888-491-8833 or click here to send an email.
Assistant Lower School Director
St George's Independent School
Assistant Lower School Director
St George's Independent School
Details
Posted:
March 4, 2020
Location:
Salary:
Commensurate with experience
Type:
Full Time - Experienced
Category:
Program Administration
Preferred Education:
Masters

The Position:
The Assistant Campus Director is responsible for aiding in all aspects of the program and personnel in the Lower School, Germantown campus. The Assistant Campus Director reports to the Campus Director and collaborates to lead the faculty and other members of the Germantown campus administrative and operations team in delivering an incomparable early childhood and elementary educational experience for students and their families.
 Expectations:
Assist in hiring and retain excellent faculty, develop strong teaching and learning, and ensure an engaging program for students
Assist in creating systems and structures that support the faculty in providing program excellence through collaborative problem solving towards a greater purpose
Preserve and enhance important and valued learning experiences while nurturing a culture of innovation that creates the traditions of tomorrow
Build bridges across constituencies (faculty, students, leadership, and families) with open communication that draws on multiple perspectives to create unique possibilities for students and families
Work collaboratively with our Lower School Campus Directors and Collierville campus leadership and teaching teams, in building a cohesive program with necessary alignment and differentiation and connecting students and families across the campuses
Engage with the Operations team for community safety and mission achievement, managing and leveraging the physical facility of a multi-acre campus
Fully engage in the life of the school, supporting a diverse community of students, gaining knowledge about each of them, and serving as their advocate
Serve as an excellent spokesperson for our school and program, being one of the reasons why families choose St. George's
Professional Qualities:
Knowledge of the developmental needs of children through curriculum and instruction with an emphasis on early childhood
Strong familiarity with the significant educational and technological opportunities in independent schools
Effective communication with constituents, with the skills and desire to create opportunities from challenges
Ability to leverage and prioritize resources for maximum mission achievement
Collaborative leadership style with the ability to be decisive
Leadership of the community towards our mission, goals, and dreams
Personal Qualities:
Commitment to building relationships with warmth, caring, and curiosity
Hands-on style while using discretion where needed
Self-awareness, a sense of humor, and a passion for helping early childhood and elementary children grow and achieve through self-discovery and skill-building
NOTES:

Additional Salary Information: Full benefits package

About St George's Independent School
St. George's began as a simple idea, discussed over dinner in a tiny Episcopal rectory in 1959. Within the year, the idea became a school committed to laying strong educational foundations, forging fine character, and doing so bravely and joyfully. The suburban Germantown campus is home to the original lower school, a place dedicated to seeing every person as a child of God. It's also the place of origin for a curriculum that marries classic content with active lessons, where sophisticated research merges with the simple understanding that children learn best when learning feels fun. Our second lower school campus is in the heart of Memphis. This campus, funded by donors since 2001, makes possible a St. George's education for families who might not otherwise have financial or logistical access to an independent school setting. Nestled in old-growth forests and bordering the Wolf River, the Collierville campus houses our middle and upper school. Collierville is the platform from which we launch our graduates into fine colleges and rewarding careers. It also serves as the convergence point for newly matriculating Germantown and Memphis campus students – as well as students from ma
...
ny other schools – as they unite in middle school. Throughout their experience, St. George's students do what kids naturally do: notice differences, explore them, and transcend them to form friendships. We create an atmosphere where students find common ground despite their different backgrounds, and where they are prepared for college and careers in today's global world.
Show more
Show less
BACK TO TOP
Powered By