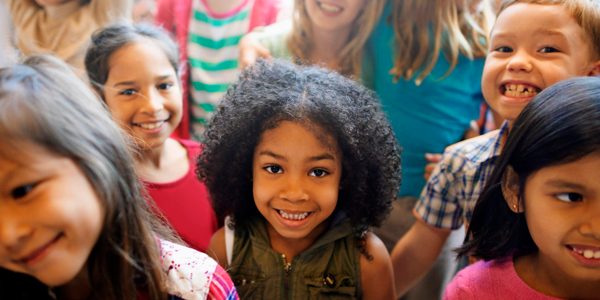 You are here
Job Seekers, Welcome to NAEYC Early Childhood Career Center
If you have questions or need assistance, contact NAEYC Career Center Customer Service at 888-491-8833 or click here to send an email.
Program Director
Peter's Place Nursery School
Program Director
Peter's Place Nursery School
Details
Posted:
March 4, 2020
Location:
San Francisco, California
Type:
Full Time - Experienced
Categories:
Other Management, Program Administration
Required Education:
4 Year Degree

Peter's Place Nursery School was founded in 1974 to provide a warm, enriching and safe environment for young children where they could grow and learn as they take their first steps outside of their family life.
Located in San Francisco's Inner Richmond neighborhood, Peter's Place is a fully-licensed, non-profit preschool, serving children 2 years – 6 months through pre-kindergarten. As a play-based preschool, we believe children learn best through play. Teachers create a rich, inviting environment where children can explore and develop at their own pace, and guide their own learning. The importance of the social and emotional lives of young children is a focal point of our work at Peter's Place. When children successfully navigate complex social interactions and learn to advocate for themselves, they develop the confidence and emotional security to venture into new situations where their learning can expand. The school was built from the ground up as a place for children. Our bright indoor classroom is paired with a covered outside play space and an inviting yard with a climbing structure, sandbox and room for games and active play. All of our space is flexible so we are able to provide an ever-changing variety of curriculum activities to the children we serve. We invite you to learn more about us at www.petersplace.org.
Position Overview
Peter's Place Nursery School is looking for a Program Director who believes deeply in the power of play-based learning and the centrality of social and emotional growth during the preschool years. We are looking for a Director who will work alongside our accomplished faculty to maintain the legacy of Peter's Place as a magical place for young children and their parents.
The Program Director will report to the Board of Directors.
Teaching:
Ensure that the curriculum and classroom environment support the philosophy and mission of the school
Teach approximately 15 hours a week, modeling excellence
Lead teachers in an ongoing conversation about teaching philosophy and best practices
Management :
Recruit, hire, supervise, mentor, and evaluate teaching faculty
Oversee daily operations, develop curriculum and learning goals; set the tone and atmosphere
Ensure program is fully enrolled, with the appropriate composition, including the accommodations for some children with special needs
Community Relationships:
Cultivate the already strong bonds within the school community among parents teachers and students
Develop trusting, cooperative relationships with parents/guardians
Provide appropriate written communication to parents/guardians
Conduct parent/guardian enrichment events with speakers, topics, or teacher/parent/guardian circle Committed to LEAD: Leadership, Education, Access and Development
Develop strong familiarity with public, parochial and independent elementary schools and their admissions processes
Develop strong relationships with the admission directors for independent and parochial elementary schools
Educate and guide parents/guardians with respect to the kindergarten admissions process Nurture a positive relationship between school and community
Qualifications:
BA required and MA in education is preferred
Minimum of 10 years teaching experience and experience as an administrator in an educational setting
Strong communication skills, both verbal and written
Demonstrated leadership and vision Committed to LEAD: Leadership, Education, Access and Development
To Apply
Interested candidates should provide a:
Resumé and cover letter highlighting your interest and fit for the position
Statement of educational philosophy
List of five professional references with all contact information
All in a single PDF attachment, no later than March 16, 2020 to the email listed
About Peter's Place Nursery School
Our mission at Peter's Place is to benefit young children by engaging their minds, enhancing their self-esteem and cultivating in them a humane regard for others while preparing them for the challenges they will face in the future. Our program is designed to foster each child's emotional, social, expressive, cognitive and physical development. Each child brings something unique to his or her Peter's Place class, as students come from a wide range of family structures and many of San Francisco's varied communities and cultures. We value the contribution that each child and each family make to our school community.
BACK TO TOP
Powered By