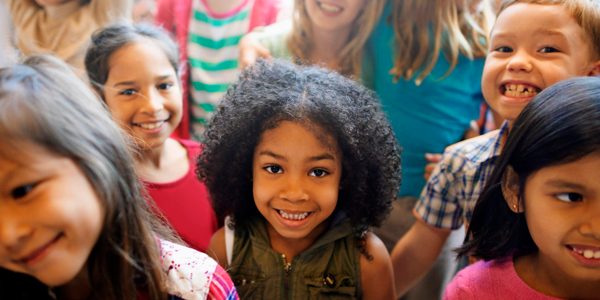 You are here
Job Seekers, Welcome to NAEYC Early Childhood Career Center
If you have questions or need assistance, contact NAEYC Career Center Customer Service at 888-491-8833 or click here to send an email.
Executive Director
Grand Kids Learning Center
Executive Director
Grand Kids Learning Center
Details
Posted:
March 3, 2020
Location:
Salary:
40,000 - 44,000
Type:
Full Time - Experienced
Category:
Other Management
Required Education:
2 Year Degree

The Opportunity
We are seeking a qualified Executive Director to lead an established early education child care program that serves approximately 60 children with ages ranging from infant to pre-K.  The ideal candidate will be able to successfully manage all aspects of the child care center, including leading staff, managing the operations of the center, working successfully with the volunteer parent board of directors, and creating a positive environment for children, families, and staff members.   The ideal candidate will embrace our vision of continuing to grow and develop with the changing needs of our small rural mountain community. Pay is based on experience, education and capabilities with an annual salary range of between $40k to $44k.
Responsibility Summary
As Executive Director of Grand Kids Learning Center, you will be responsible for leading the organization, including oversight of finances, fundraising, grant writing, general operations, staffing, parent relations, administration, community relations, quality rating efforts, and curriculum.  You will be leading our established team of Site Directors, Lead Teachers and Assistant Teachers and working alongside the Parent Board of Directors to ensure the center continues to provide high quality early education care, while maintaining financially viability. You will be a team player that establishes positive, respectful, and professional relationships with the children, parents, colleagues, and the child care community.
Benefits
Retirement benefit with employer match
Paid Time Off
Paid continued education opportunities
Health Stipend (grant dependent)
Paid Sick Days (grant dependent)
Minimum Qualifications
Bachelors, Masters or Associates Degree in Early Childhood Education, Child Development, Child & Family Studies or Child Care Certificate and Credentials
Minimum of 2 years of verifiable experience in a licensed child care center
Meet Federal and Colorado state requirements for Director Certification
Must be computer literate (MS Office) and skilled in basic accounting practices (QuickBooks)
Preferred knowledge and understanding of non-profit organizations
Consistently demonstrate a professional demeanor at work and within the community
Have proven leadership skills and be able to successfully work with staff members and the Board of Directors
Be a team player and flexible with daily duties and scheduling as needs arise
About Grand Kids Learning Center
Grand Kids Learning Center is an early education center serving Grand County, Colorado children, ages 8 weeks to 6 years old. Our center is a private, non-profit organization owned by a volunteer parent Board of Directors and operated by an Executive Director, a Site Director for each of our two locations, a Lead Teacher for each of our 5 classrooms and 8-10 assistant teachers. We strive to provide high quality learning for children that encourages growth and exploration through cognitive, language, physical, and social/emotional development in a safe and nurturing environment.
BACK TO TOP
Powered By