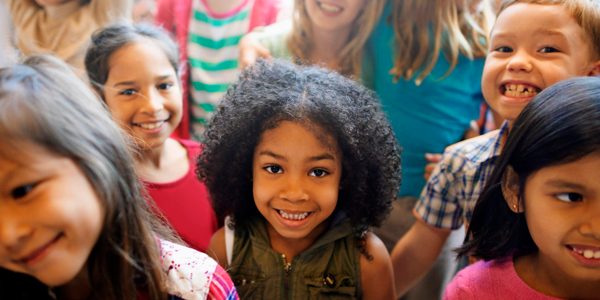 You are here
Your Account
Job Seekers, Welcome to NAEYC Early Childhood Career Center
If you have questions or need assistance, contact NAEYC Career Center Customer Service at 888-491-8833 or click here to send an email.
Infant/younger toddler educarer
Infantcare/Childcare/preschool
Infant/younger toddler educarer
Infantcare/Childcare/preschool
Details
Posted:
February 14, 2020
Location:
Salary:
Starting wage is $16 an hour
Type:
Full Time - Experienced
Category:
Teaching, 0-5
Required Education:
Some College

Thank You for your interest in Owl and the Dove! Our community is growing! We are excited to be increasing our capacity at our Infant & Younger toddler school and looking for one more educarer to join our community of teachers. 
  Our guiding philosophies are Maria Montessori, Loris Malaguzzi & Magda Gerber. We provide for our infants in an environment that is respectful of their individuality, physical and environmental safety & health, as well as their natural maturation and developmental needs. Our teachers are warm, friendly and positive with a well developed understanding of the importance of allowing children to gain skills on their own and knowing when it is appropriate to encourage and/or assist a child. 
Qualifications include but are not limited to:
30 hours specific in Infant training
Experience working with children ages 1 month - 3 years
Current Enrollment in CBR
Current Pediatric 1st Aid/CPR training
Child Abuse and Neglect Certificate
Oregon Safe Sleep Training
Prevention is better than treatment training certificate
Intro to child and safety training certificate
I am in search of a self motivated individual that demonstrates a consistent positive attitude.
Someone who accepts all children where they are at and demonstrates knowledge of age appropriate early childhood development.
Someone who is an excellent communicator, who sees themselves as a professional, is punctual and prepared on a daily basis.
NOTES:

Additional Salary Information: PTO is available to be used if you need to be absent due to illness; it can also be used to earn pay for our preschedules seasonal breaks or other unpaid holidays when we are closed. You decide how and when to use your accrued PTO. This PTO policy provides up to 40 hours of paid time off per calendar year. At annual reviews, Employees may be eligible for 5 - 10 additional hours increased PTO for excellent work ethics, attitude & commitment to the community. Max PTO hours that can be accrued is 70 hours. "Paid time off" is time off of work that is compensated at the employee's regular rate of pay. Paid time off accrues at one hour paid time off for every 30 hours worked. For every 30 hours you work, 1 hour of paid time off will be banked in your PTO account.

About Infantcare/Childcare/preschool
Owl is an equal opportunity employer that has been in business for 11 years. We are made up of two small schools that provide for 36 families in and around the Portland Metro area. One school is our infant and younger toddler school which then feeds to our older toddler/preschool location. We offer consistent caregiving for the first 5 years of life by having the majority of our teachers working at both schools. We opened as a Montessori school but evolved into a community that has strong influences in both Montessori, Reggio & RIE philosophies. Our school grounds are good certified Backyard Habitats and our indoor spaces are designed with the utmost care in regards to the environmental health of the children at our schools.
BACK TO TOP
Powered By