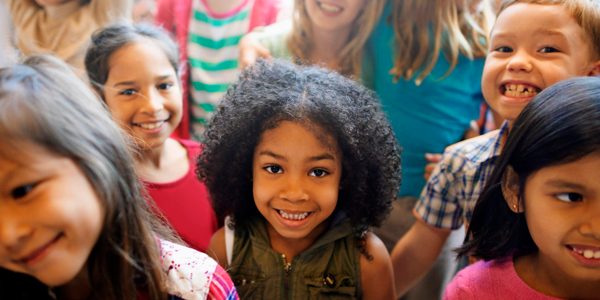 You are here
Your Account
Job Seekers, Welcome to NAEYC Early Childhood Career Center
If you have questions or need assistance, contact NAEYC Career Center Customer Service at 888-491-8833 or click here to send an email.
School Leader (Director)
The Children's Garden
School Leader (Director)
The Children's Garden
Details
Posted:
February 12, 2020
Location:
Type:
Full Time - Experienced
Category:
Other Management
Required Education:
4 Year Degree

Do you believe that if you change the beginning of a child's life you can change their whole story?
The Children's Garden is seeking a school leader who is committed to getting it right for children right from the start. We are a group of energetic, compassionate educators who delight in marveling with children and introducing the world to them. At The Children's Garden we know the power of passionate educators when it comes to unleashing children's potential. We are a community of educators who seek to grow together in our craft knowledge to ensure that we thrive as professionals and our students thrive as learners and citizens.
The Director (School Leader) will support our mission by overseeing the day-to-day operations while demonstrating exceptional leadership skills, professional conduct, and communication skills. Our ideal candidate will foster positive relations with staff, students and families to build a healthy school with a strong sense of community, and is a champion for the continued growth and development of our teams. If you are a motivated self-starter with a positive and upbeat "can do" attitude, join our team and help us shape the future!
Job Responsibilities Include:
Financial & Operational Performance
Meet enrollment objectives and established metrics for school performance by planning and executing student retention and enrollment activities.
Manage against approved budget and provide accurate financial, operational and academic reporting and analysis to Endeavor Schools.
Conduct tours conveying school's principles and culture to prospective parents and follow up accordingly.
Plan and allocate resources cost effectively (i.e kitchen supplies, classroom material, technology, etc.)
Parent & Student Satisfaction
Implement a value-added enrichment program and nurture a culture that strives for excellence while valuing and recognizing the contributions of each and every team member.
Work with staff and families to analyze and meet the needs of individual students (Individual Learning Plans).
Ensure that school staff promote a nurturing and warm environment and make optimal use of school facilities to promote a rich, well-rounded experience for students.
Build relationships through school events that promote goodwill within the community.
Compliance & Internal Processes
Adhere to Employee Handbook and Endeavor Schools' systems and Standard Operating Procedures.
Ensure the school complies with all federal, state and local regulations and licensing requirements.
Maintain ratios and distributions at all times, using creative and financially responsible means to ensure classrooms are properly staffed.
Attain and retain school accreditation.
Ensure completion of all required paperwork and record keeping on a timely basis and maintains same in an organized, up-to-date manner per guidelines established by Endeavor Schools.
Responsible for the safety and well-being of all students and staff under the school's jurisdiction as well as the maintenance and order of the entire campus by conducting regular inspections and implementing cleaning/maintenance routines.
Recommend operating policy and procedural improvements as needed.
Talent Management
Hire and retain highly qualified staff as measured by education and experience. Partner with Human Resources to recruit, interview, select, hire, and employ staff based on school needs.
Monitor employee performance through goal setting, feedback, and periodic evaluations. Provide recognition and/or take necessary disciplinary actions (including performance improvement plans) conducive to staff development and success.
Coach, mentor and develop staff; overseeing new employee on boarding and providing career development planning and opportunities.
Create a workplace culture that is consistent with Endeavor's mission, vision and core values; ensuring that engagement programs are being utilized to their full potential.
Meet regularly with staff to identify and respond to the needs of teachers in all areas to better meet the needs of our students.
Education & Experience:
A Bachelor's Degree in education appropriate for ages served by the school (MA preferred) or in School Leadership or equivalent experience.
Specific requirements set by minimum state standards and/or accreditation.
A minimum of 5 years' experience in the field of education serving a student population and school community of comparable scope.
A minimum of 5 years of managerial experience with strong performance results.
Experience with revenue generation, budgets and financial accountability.
Proficiency with technology and software applications including current version of MS Office
Competencies:
Leadership: Rallies teammates around a shared vision and provides motivation and support to reach shared objectives. Provides timely feedback, coaching, and development opportunities for staff. Serves as a role model for our core values.
Emotional Intelligence (EQ): Cultivates the interpersonal skills and emotional discipline to forge authentic relationships with teammates in order to establish mutual trust, respect and accountability. Ability to relate joyfully and sensitively to children.
Collaboration: Involves parents, colleagues, and partners with the community in a collaborative effort to provide seamless support for students.
Communication: Communicates effectively with parents and students with sensitivity, honesty, and empathy. Discusses matters with staff and leadership directly and in a professional manner.
Organization and Time Management: Ensures that priorities are aligned with key business objectives and resources are mobilized to maximize Return on Time Invested. Focuses time and energy on value-added activities.
Adaptability: Maintain a calm, positive, and professional demeanor even in the face of challenges and adversity.
Growth Mindset: Models a "Growth Mindset" by consistently seeking to develop oneself and others.
NOTES:

Additional Salary Information: Competitive compensation depending on experience. In addition to an engaging and dynamic work environment that promotes professional development and self-growth, we offer a lot of perks too: medical, dental, and vision insurance, 401(k) retirement savings plan, short-term disability, life insurance, flexible paid time off, education scholarships, and faculty tuition discounts.

About The Children's Garden
Endeavor Schools is a growing family of private schools that is united by the belief that families deserve schools that are worthy of their trust. Families deserve schools that are authentically committed to the safety, well-being and development of each child that they serve. Each of our schools is unique—and must be—in order to meet the specific needs of each local community.
BACK TO TOP
Powered By