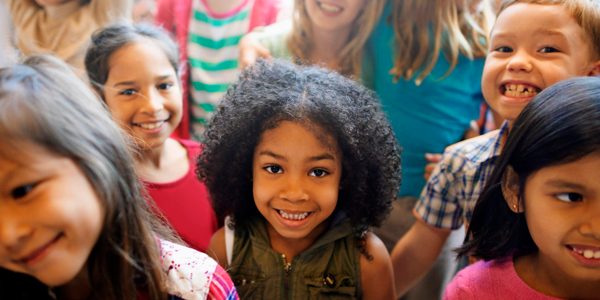 You are here
Your Account
Job Seekers, Welcome to NAEYC Early Childhood Career Center
If you have questions or need assistance, contact NAEYC Career Center Customer Service at 888-491-8833 or click here to send an email.
Curriculum Coordinator / Assistant Director
Springfield Montessori School
Curriculum Coordinator / Assistant Director
Springfield Montessori School
Details
Posted:
February 12, 2020
Location:
Salary:
40,000 to 55,000
Type:
Full Time - Experienced
Category:
Curriculum Development/Supervision
Required Education:
4 Year Degree

The Assistant Director / Curriculum Coordinator will in partnership with the school Director & Teachers plan, design, supervise, and monitor our Montessori curriculum program in accordance with Title 22 and the policies and philosophies of Springfield Montessori School. He/she will work in tandem with the campus Director on the daily mechanics of running the school. Responsibilities are varied and include public relations, administrative and enrollment to name a few.  This position will provide tours, assist in the parent interview process for prospective students as well as foster an "open door" environment to alleviate any problems or concerns. Strict confidentiality must be maintained at all times.
Qualifications
Bachelor's degree in Early Childhood Education, Child Development, or a relevant field.
At least five years of full-time teaching experience with young children.
Clear understanding of CA licensing requirements.
Six units in Administration.
Montessori Certification.
Experience designing, planning & coordinating Montessori curriculum.
Demonstrated evaluation of classroom environments, layout and materials to support the said curriculum plan.
Strong computer skills.
Working knowledge of Microsoft Windows and Microsoft Office Suite (Excel, Word, Publisher.)
Competencies
Drive for Results - (To Include Increasing & Maintaining Enrollment)
Teamwork & Collaboration
Priority Setting
Written / Communication Skills
Listening
Approachable
Interpersonal Savvy
Innovation / Creativity / Quality Improvement
Customer Focus
Business Acumen
Action Oriented / Informing
Time Management
Organizing / Planning
Process Management
Reporting Structure
This position reports directly to the campus Director for all non-curriculum related items.  Candidate will report to Head of Schools regarding curriculum. For performance review purposes, the Director will conduct and facilitate the performance review with input and feedback from the COO and Head of Schools.
Benefits
12 Month Contract / 40 hrs per week
Medical Benefits
Approximately 3 Weeks Paid Vacation
10 Days Paid Sick Leave
Retirement Benefits
Tuition Discount for Children
We are looking for someone with a strong Montessori foundation and understanding of Early Childhood Development and Montessori curriculum design. Candidate must be pro-active, able to prioritize efficiently and work in a team environment with minimal supervision. Montessori certification, classroom teaching and curriculum management coordination experience required. Strong communication, partnership and leadership skills are critical. The AD/Curriculum Coordinator needs to be experienced at working with teachers to create age appropriate Montessori curriculum modules. Equally important as curriculum development is implementing, monitoring and assessing safe and engaging classroom content that meet desired learning end points. The AD/Curriculum Coordinator will assist the campus Director in various administrative responsibilities, professional development and event planning. This candidate will meet regularly with the Head of Schools as well as teachers multiple times per year to review and discuss curriculum goals and design. Curriculum in-service training to the staff is a requirement of this position.
About Springfield Montessori School
Springfield Montessori School, founded in 1990, provides academic excellence to children 2 to 6 years of age. We have two convenient locations in the Bay Area and offer many flexible programs that are sure to fit the needs of your family. Both our Dublin and Walnut Creek campuses have been carefully designed to provide an environment that is aesthetically pleasing and enticing academically to each child. Our teaching philosophy is based upon the amazing work of Dr. Maria Montessori. Each classroom is composed of materials designed to meet each child's emotional, cognitive, spiritual, social and physical developmental needs with an emphasis on independence.
BACK TO TOP
Powered By