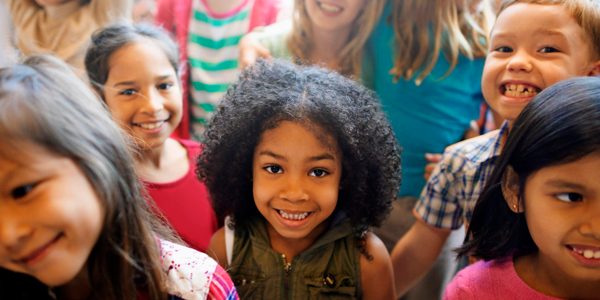 You are here
Your Account
Job Seekers, Welcome to NAEYC Early Childhood Career Center
If you have questions or need assistance, contact NAEYC Career Center Customer Service at 888-491-8833 or click here to send an email.
Director of Education
Miami Children's Museum
Director of Education
Miami Children's Museum
Details
Posted:
February 12, 2020
Location:
Type:
Full Time - Experienced
Categories:
Curriculum Development/Supervision, Program Administration, Teaching, 0-5
Required Education:
Masters

POSITION SUMMARY:
The Director of Education is responsible for the Museum's formal education programs and the training/supervision of teachers and staff. This position works closely with the Executive Director and leadership team to ensure that the organization achieves its goals and that the visitor has an exceptional educational experience.

ESSENTIAL FUNCTIONS:
1. Serve as the Director of the Museum's Early Childhood Institute, an on-site NAEYC-accredited pre-school and VPK program
2. Oversee all formal educational programs in the Museum, including afterschool programs on- and off-site at 4 locations, afterschool classes, and Family & Teacher Community Programs.
3. Develop, implement, and evaluate all formal museum education programs to further the museums mission and maximize revenue
4. Propose new educational programs to compliment the exhibits and visitor experience to the Chief Innovation and Experience Officer
5. Recruit, hire, supervise, and evaluate the performance of education management staff and teachers.
6. Collaborate with Director of Marketing on marketing and sales of education programs.
7. Build offsite, grant funded and fee based, family and teacher community educational programs
8. Serve as the liaison to the Miami Children's Museum Charter School.
9. Develop and monitor education budgets with the CFO
10.Promote fun, positive, visitor and family experience.
MINIMUM QUALIFICATIONS:
• A doctorate or master's degree in education or related field.
• Experience at a NAEYC accredited institution
• Experience with DCF licensing
• A proven track record in the design, delivery, and evaluation of large-scale education programs for the public, especially children ages 0-8, their parents and education professionals
• Excellent fiscal and personnel management skills
• Bi-lingual with Spanish preferred
Evening and Weekend Hours as required
About Miami Children's Museum
We Inspire Children to Play, Learn, Imagine & Create Miami Children's Museum is a 501(c)(3) non-profit educational institution, which meets the needs of all children in our multicultural community. The Museum offers interactive exhibits, programs, and learning materials related to arts, culture and our community. Miami Children's Museum encourages visitors of all ages to play, learn, imagine, and create together. Our History. Miami Children's Museum was established in 1983 as the Miami Youth Museum as a 2,000 square foot facility located in a shopping center in West Kendall. Over the past 32 years, the Museum has relocated and expanded several times in response to both public and private support and involvement. Since opening our 56,500 square foot state-of-the-art facility near Downtown Miami in fall of 2003, Miami Children's Museum has experienced tremendous growth and hosted over 5 million guests. Annual visitation has reached 445,000 in recent years. Miami Children's Museum is among the largest children's museums in the United States and fulfills a critical role in our community by infusing arts, culture and our community into interactive learning experiences. The Museum'
...
s central location on Watson Island provides access for many under served and low-income populations. Miami Children's Museum serves as a model for children's museum in the 21st century by mobilizing the community and collaborating with civic leaders and organizations to address the needs of children and their families. We partner with other children's museums, cultural institutions and community and national organizations to highlight topics such as literacy, science, culture, history, careers, environment, and much more through arts programming. Since its inception, Miami Children's Museum has provided an inclusive environment where all children are welcome to play, learn, imagine, create and explore through hands-on interaction with the exhibits, activities and performances. In addition to being an early childhood education expert, the Museum has long been recognized as a leader in South Florida for providing programming for children with special needs. Since July 2012, Miami Children's Museum's Sensory Friendly Saturdays, a monthly program for children with Autism Spectrum Disorders (ASD) has garnered state-wide recognition and attracted families from across the state to visit during the event when the Museum is open exclusively to these children and their families. Response from children with ASD and their parents/caregivers who have visited during this time when there are fewer crowds and while the Museum's lighting and sounds are lowered to provide a more sensory-friendly experience has been extremely positive. Miami Children's Museum has a long history of providing hands-on arts, music and theatrical programming and activities to schools and centers for special needs children. A few examples of past collaborators that have requested the Museum's outreach activities for populations with special needs include The Sagemont School, Autism Services Council, The Arc of South Florida and Arc Broward. In addition, the Museum has provided programming for Miami Lighthouse for the Blind and has been selected as an exhibition site for VSA Florida art exhibitions.
Show more
Show less
BACK TO TOP
Powered By