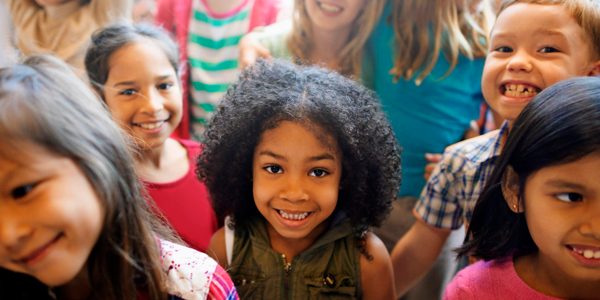 You are here
Your Account
Job Seekers, Welcome to NAEYC Early Childhood Career Center
If you have questions or need assistance, contact NAEYC Career Center Customer Service at 888-491-8833 or click here to send an email.
Executive Director, Children's Day School
The Children's Day School
Executive Director, Children's Day School
The Children's Day School
Details
Posted:
February 12, 2020
Location:
Type:
Full Time - Experienced
Categories:
Program Administration, Teaching, 0-5, K-3
Required Education:
4 Year Degree

Children's Day School is an independent, early learning center operating two campuses in Greenwich, CT. Our program offers a developmentally appropriate, play-based/active learning curriculum for children ages six-weeks to five years. CDS provides a relationship-driven environment where children engage in student-centered, experiential learning. Inspired by the Reggio Emilia approach, the program is based on exploration and discovery and the principles of respect, responsibility and community.
CDS adheres to CT State Department of Education Early Learning and Development Standards (ELDS) of learning progressions and indicators in key developmental domains; cognition, social/emotional, physical development and health, language and literacy, creative arts, mathematics, and science/social studies.
Due to a retirement, Children's Day School seeks an Executive Director to start July 2020. The Executive Director will provide leadership to management and staff, while overseeing CDS programs and all matters relating to the administration of the school. The successful candidate will be a self-motivated team player who leads by example, inspires collaboration, and fosters an inclusive community.
The Executive Director is a 12-month/year position, reporting to the CDS Board of Directors.
Responsibilities include but are not limited to the following:
Oversee the day to day operation of both campuses with ultimate responsibility for the enrichment, safety and well-being of all children in our care

Ensure the ongoing delivery of a developmentally appropriate curriculum that honors NAEYC standards and the CDS philosophy of quality education and care, while adhering to CT State guidelines

Provide leadership in the development of program goals and objectives

Oversee compliance with state and local regulatory agencies through proper maintenance of records, reports and scheduled visits and maintain ongoing communication with all

Ensure adherence to applicable health, safety and licensing requirements

Define admissions policies and ensure a fair and informative admissions process

Ensure appropriate welcome and effective orientation of families new to the school

Maintain open and regular communication with families

Foster and promote CDS' inclusive environment throughout all aspects of the school

Develop and maintain positive relationships with students, parents and staff

Provide mentorship to each staff member, conduct regular performance evaluations with meaningful feedback, and provide regular and meaningful professional development opportunities

Oversee hiring of staff and ensure that all job descriptions are up to date and accurately reflect the scope and responsibilities of the position

Work closely with financial staff to have an accurate understanding of all financials at all times

Work closely with the Board of Directors; attend regular meetings and provide detailed and accurate updates with regard to the operation of the school

Stay up to date on recent developments in the field of early childhood education and make recommendations to the Board of Directors, as appropriate

Provide support to Board in the administration of tuition assistance program

Other duties and responsibilities as assigned by the Board of Directors
Required Qualifications:
A minimum of 10 years in a similar role

Bachelor's degree in Early Childhood Education

Current Connecticut Director's Credential; or required qualifications in place with the ability to attain the credential immediately upon offer of employment

Knowledge of the State of CT licensing requirements for early childhood programs and curriculum

Comprehensive knowledge of administrative finance and budgeting

Ability to maintain positive relationships with parents / guardians, children, and faculty and staff

Excellent leadership skills including the ability to define goals and motivate staff towards success

A commitment to professional ethics including the maintenance of confidentiality at all times

Excellent organizational skills and attention to detail

Excellent interpersonal, written and verbal communication skills including public speaking

Demonstrated commitment to diversity, equity and inclusion and the ability to communicate across difference

Demonstrated competency with computer programs including Microsoft Windows and Google Office suite

Flexibility to work long hours including occasional evening and weekend events

Demonstrated commitment to the Children's Day School mission, culture, values, philosophy and policies

Traits appropriate for the nurture of young children; friendly and warm disposition, enthusiastic energy, and an inexhaustible sense of humor
Preferred Qualifications:
Advanced degree in Early Childhood Education or Administration

Demonstrated fundraising experience within a school setting

Proficiency with social media and other electronic platforms for sharing of program information with parent body
Interested candidates are invited to use the link provided to submit a resume and cover letter.
https://20180612195629_9ihkrkcgb5oy3lst.applytojob.com/apply/dWkEiCTyw4/Executive-Director-Childrens-Day-School?referrer=2020021216043275VY4MATWND9ZB7J
About The Children's Day School
CDS Vision: The Children's Day School is a leader in the field of early childhood education, operating state of the art facilities and seeking excellence in education and in the personal experience of each child. CDS Mission: To provide the best in high quality, affordable early childhood education which is enjoyable, stimulating and age-appropriate for infants and children six weeks to five years of age. Children are accepted without regard to race, color, creed or ethnic origin. CDS is a co-educational, independent, non-denominational and non-profit preschool.
BACK TO TOP
Powered By