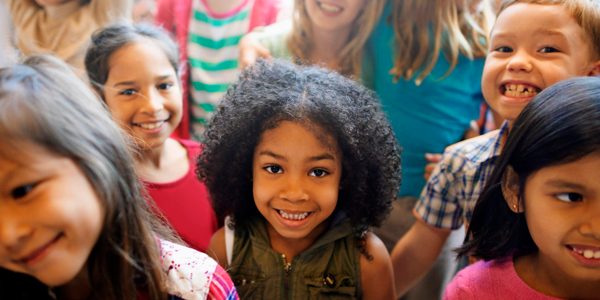 You are here
Your Account
Job Seekers, Welcome to NAEYC Early Childhood Career Center
If you have questions or need assistance, contact NAEYC Career Center Customer Service at 888-491-8833 or click here to send an email.
Executive Director & CEO
The New Children's Museum
Executive Director & CEO
The New Children's Museum
Details
Posted:
February 11, 2020
Location:
Type:
Full Time - Experienced
Categories:
Other, Other Management, Program Administration
Required Education:
4 Year Degree

The New Children's Museum seeks a charismatic leader with a passion for children and the arts to serve as its next Executive Director & CEO. The New Children's Museum is a new model of children's museum whose mission is to stimulate imagination, creativity and critical thinking in children and families through innovative and engaging experiences with contemporary art. Looked to as a thought leader, the Museum is recognized nationally and internationally for its innovation and community engagement. In 2019, the Museum was awarded the prestigious National Medal by the Institute of Museum and Library Services.  With over 317,000 visitors annually and over 6,800 member families, the New Children's Museum empowers children to think, play and create by commissioning and collaborating with contemporary artists to develop hands-on, interactive, one-of-a-kind, room-sized art installations.  With the belief that all children should have access to art and the creative process – regardless of age, ability, gender, socioeconomic status, or other life situations – The New Children's Museum strives to make interactive art installations, programs, and public areas as inclusive and accessible as possible for all visitors. For more information, please visit www.thinkplaycreate.org.
Reporting to the Board of Directors, the Executive Director & CEO oversees over 80 Museum staff and is responsible for current operations and performance. The Executive Director & CEO should have in-depth experience with fundraising, institutional image building, marketing, and external relations. Equally important is a passion for and ability to move programs, everchanging exhibitions and new initiatives forward through well formulated plans. Knowledge of fiscal management is critical, including the ability to increase both earned and contributed income. The Executive Director & CEO will have at least eight to ten years of relevant senior level leadership experience at organizations with interactive exhibits, a child centered philosophy or an arts and culture focus.
The New Children's Museum has retained Morris & Berger to conduct the Executive Director & CEO search. To apply and to review the full position description, please submit application, including resume and a letter of interest, in confidence to Morris & Berger through their website: http://morrisberger.com/position.php?id=2126.
Internal Number: 2126
About The New Children's Museum
Raising A Reader seeks an innovative and entrepreneurial leader to serve as its next President & CEO. Raising A Reader (RAR) is a national nonprofit which helps families build home literacy routines essential for reading skill development. RAR offers local agencies an evidence-based early literacy and parent engagement program that has demonstrated it can improve the reading readiness skills of children from birth to age eight. Since 1999, RAR's model has been validated by more than 30 independent evaluations. RAR operates in over 2,700 locations nationally, has reached over 1.5 million children, and has over 15 million books in rotation. With an annual budget of $4 million, RAR is headquartered in Redwood City, CA and has a warehouse in Milpitas, CA as well as an East Coast office near Baltimore, MD. For additional information, please visit www.raisingareader.org.
More Jobs Like This
| | |
| --- | --- |
| President & CEO | Chambersburg, Pennsylvania |
| First Start Partnerships for Children and Families | 1 Week Ago |
| Executive Director | Gilroy, California |
| Go Kids, Inc. | 3 Weeks Ago |
BACK TO TOP
Powered By