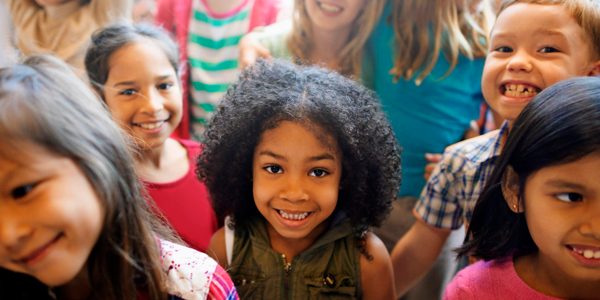 You are here
Your Account
Job Seekers, Welcome to NAEYC Early Childhood Career Center
If you have questions or need assistance, contact NAEYC Career Center Customer Service at 888-491-8833 or click here to send an email.
Early Childhood Director
First Discoveries Child Development Center
Early Childhood Director
First Discoveries Child Development Center
Details
Posted:
February 9, 2020
Location:
Salary:
$40,000.00 to $50,000.00 /year
Type:
Full Time - Experienced
Category:
Program Administration
Required Education:
2 Year Degree

"Every single minute matters. Every single child matters. Every single childhood matters." - Kailash Satyarthi, 2014 Nobel Peace Prize Winner
When you understand the importance of childhood, you begin to understand the critical importance of early childhood education ... the importance of each child, each family, each teacher, each staff member. You begin to understand that the goal of a successful early childhood program is to create a true school family that honors each individual.
To accomplish this critical goal, we are seeking an experienced Director to lead an established child care program. The Director will manage the day-to-day operations of the school and create a positive environment for children, families, and staff members. The successful applicant will have demonstrable experience in managing all aspects of a child care center, as well as strong leadership skills and a proven ability to lead an organization through expansion.
Our program was established in 2008, and we currently serve approximately 90 children at our original location.  We are completing renovations on a new facility, and we will be moving our program to the new location this spring.  Our Director will be responsible for managing this transition as we grow from a capacity of 90 children to approximately 135 children.
It is an exciting to to join our School Family, and we are eager to hear from applicants that share our school's mission, vision and values.
This position requires:
* 3 years experience as Director of NAEYC Accredited Center (Capacity of 125+ children)
* Bachelors or AA in early childhood / child development
* Florida Director's Credential
To learn more about the position, submit
- Cover letter with your professional goals
- Resume with experience and education
- Copy of Florida DCF transcript with Florida Director's Credential
- 3 Professional references
NOTES:

Additional Salary Information: Base salary of approximately $40,000 with bonuses and incentives. Excellent opportunities for growth as our school expands.

About First Discoveries Child Development Center
Established in 2008, First Discoveries is an innovative early childhood program with two locations. Our original location is in South Tampa, which is in the process of having a new facility renovated so we can undertake a major expansion, and our second location is located in Brandon/Valrico (a nearby suburban area) We are excited to be welcoming growth to our school and eager to find early childhood professionals that share our values and vision. Our Mission We provide high quality early learning programs that nurture children's creativity and development, always seeking to meet the needs of our community and the families we serve. Our Values: Wonder: Celebrate the wonder children bring to each day as they explore, problem-solve and create. School Family: Create loving, respectful relationships with children, families, and our team. Eco-Healthy, Nature-Inspired: Ensure that children have safe, healthy environments in which to explore and learn, both inside and outside. Commitment: Commit to our own professional development so we can better serve children and families; commit to the professionalism of our field so all children benefit from quality early childhood exper
...
iences. Integrity: Uphold strong moral principles, including honesty, respect and conscientiousness. Faith: Understand that a kind and loving God created us and cares for us and that He expects us to care for each other and our amazing world. Our Beliefs We believe that: Children learn best in a safe, supportive environment in which they are challenged and encouraged every day. Partnerships with families and with the community strengthen and enrich our programs. Caring, committed teachers are our most important resources. Our programs must nurture children's minds, bodies and spirits. Our Vision Our child development program will celebrate the wonder and excitement that young children bring to each day as they explore the world around them and build relationships with others. We will nurture children's development with experiences that inspire children to grow and learn in a safe, caring environment. We will create strong and lasting partnerships with families and the community, allowing our teachers to create rich learning experiences for children, because we know … A lifetime of learning begins with a child's First Discoveries!
Show more
Show less
BACK TO TOP
Powered By