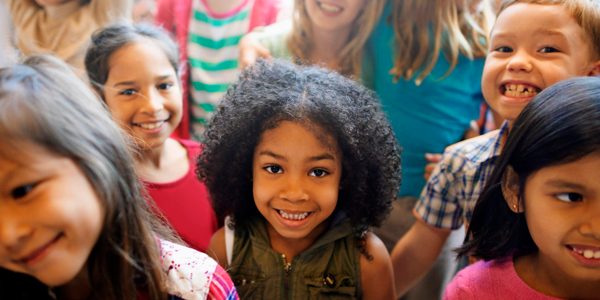 You are here
Your Account
Job Seekers, Welcome to NAEYC Early Childhood Career Center
If you have questions or need assistance, contact NAEYC Career Center Customer Service at 888-491-8833 or click here to send an email.
Early Childhood Education Teacher
Children's Home & Aid
Early Childhood Education Teacher
Children's Home & Aid
Details
Posted:
February 5, 2020
Location:
Type:
Full Time - Entry Level
Category:
Teaching, 0-5
Required Education:
2 Year Degree

What are your favorite activities to encourage social-emotional development in early learners? As a Teacher at our Child & Family Center, you will be part of a team of skilled, well-trained colleagues in the Early Childhood Education field. We invite you to join our team of passionate educators who are committed to making a difference in the lives of the children and families we serve in our Head Start and Early Head Start classrooms.
We offer the highest standards of educational services to children and a comprehensive professional development package to our staff. You will receive a competitive salary and benefits, including at least 28 paid days off, 10 sick days, medical/vision/dental insurance, 401k and more in your first year.
This position requires energy, an eagerness to both teach and learn every day, and a determination to exceed the standards. If you're looking for a chance to make a real difference and are interested in being part of an organization that is always innovating, this might be the job for you.
Your day-to-day:
Rely on your education and expertise to maintain a classroom where children feel safe and are excited about learning. 
Assist with planning and conducting age-appropriate activities.
Provide input on developmental assessments for children.
Assist with parent conferences. 
Prepare supplies and environment for activities.
Help to manage the classroom, including providing primary care-giving for children either age 0-3, or 3-5.
Why Children's Home & Aid?
Competitive salary structure and 401(k) program.
Generous paid leave that exceeds that of most early childhood education centers.
Focus on and dedicated resources for your individual development.
Lower than average teacher to student ratios.
Gold Circle of Quality and NAEYC accredited.
We are a respected, statewide social service agency with expertise on the many facets of healthy child and family development, a focus on providing trauma-informed services, and a commitment to innovation and Best Practice.
Click the video link below to hear from our Early Childhood Educators what it's like to teach at Children's Home & Aid: https://www.childrenshomeandaid.org/careers/join-early-childhood-team/
Qualifications:
Associate's Degree in Early Childhood Education, Child Development, or equivalent credits required.
Professional experience in an early childhood setting a plus.
Compensation includes paid time off, as well as medical, dental, vision and life insurance and a 401(k) Employee savings plan. Children's Home & Aid is an equal opportunity employer: minority/female/disability/veteran.
About Children's Home & Aid
Each year Children's Home & Aid serves nearly 40,000 children and families in need. Through its dedicated team of volunteers and staff who deliver more than 70 comprehensive social service programs throughout 40 Illinois counties, Children's Home & Aid helps children and families overcome the overwhelming obstacles of poverty, abuse and neglect. Children's Home & Aid is a compassionate advocate for the welfare of children and families. It is recognized as a leading social service agency because it continues to provide quality services to children and families, helping them to achieve healthy family structures and self-sufficiency. (minority/female/disability/veteran)
BACK TO TOP
Powered By