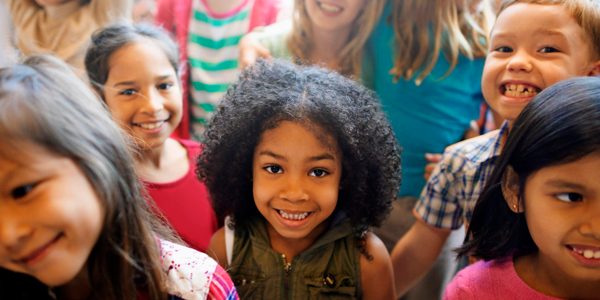 You are here
Your Account
Job Seekers, Welcome to NAEYC Early Childhood Career Center
If you have questions or need assistance, contact NAEYC Career Center Customer Service at 888-491-8833 or click here to send an email.
Lead Teacher
Emmanuel United Methodist Preschool
Lead Teacher
Emmanuel United Methodist Preschool
Details
Posted:
February 4, 2020
Location:
Laurel (Howard County), Maryland
Salary:
$18.00 - $26.00
Type:
Part Time - Experienced
Category:
Teaching, 0-5
Required Education:
4 Year Degree

Emmanuel Methodist Preschool in Laurel, Howard County, MD is seeking an enthusiastic, energetic and loving person for a lead teaching position .
Essential Job Functions:
Designs an environment that responds to children's individual development levels, physical and emotional needs, and current interests.
Implements a developmentally appropriate curriculum, which reflects observations and assessments of individual children and goals jointly, developed with parents and support staff.
Provides a variety of developmentally appropriate materials and activities that foster social skills, and encourage children to think, problem solve, questions, and experiment.
Fosters positive self-concept by supporting individuality, independence, and the ability to make choices.
Reflect and evaluate on classroom observations intended to measure and enhance performance with regard to learning and development and the nature and quality of interactions between adults and children. Areas of evaluation and focus should include

Social and emotional supports
Organizational and management supports
Instructional supports

Encourages creative expression.
Demonstrates respect for diversity in religion, family background, and cultures by providing anti-bias, non-sexist language, images, and experiences that reflect both school and community.
Plans a daily schedule that provides learning experiences for whole group, small group, and individual achievement.
Minimum Requirements:
A Bachelors Degree
A degree in Early Childhood or Elementary Education preferred
At least 1 year of experience as a Lead Teacher in Early Childhood or Elementary Education
Maryland State Teaching Certificate preferred
Must be able to pass a fingerprint background check
Must be able to plan and deliver age appropriate curriculum
Understand the social, emotional, physical, and spiritual development of children ages 2 through 6
Strong communication skills
Must be willing to complete and maintain a minimum of 12 clock hours per year of professional development
NOTES:
2 openings.

Additional Salary Information: Based on education and experience.

About Emmanuel United Methodist Preschool
Emmanuel Methodist Preschool has been serving Howard County and the surrounding counties since 1978. The school is conveniently located off Rt. 29 or I-95 on Scaggsville Road in Laure, MD. Emmanuel Methodist Preschool was the first nursery school to be accredited in Howard County by the Maryland State Department of Education (MSDE) and is at a check level 5 through Maryland EXCELS. All of our teachers hold a degree in higher education and are credentialed through MSDE. Emmanuel Preschool offers a unique program for children ages 2-5 years old. Emmanuel is a Christian preschool teaching Christian values, such as share, caring, cooperation, respect, etc. The curriculum is hands-on and allows the children to gain independence and confidence as they explore and discover the world around them in a loving and nurturing environment.
BACK TO TOP
Powered By