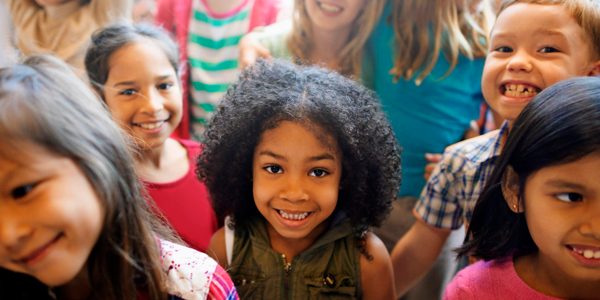 You are here
Your Account
Job Seekers, Welcome to NAEYC Early Childhood Career Center
If you have questions or need assistance, contact NAEYC Career Center Customer Service at 888-491-8833 or click here to send an email.
Teaching Assistant
Emmanuel United Methodist Preschool
Teaching Assistant
Emmanuel United Methodist Preschool
Details
Posted:
February 4, 2020
Location:
Laurel (Howard County), Maryland
Salary:
$13.00 - $16.50
Type:
Full Time - Experienced
Category:
Teaching, 0-5
Preferred Education:
2 Year Degree

Description:  Assist the teacher in providing a warm, nurturing, and developmentally appropriate learning environment in which a child can grow socially, spiritually, emotionally, and academically.
Essential Duties:
Assist when needed in planning and implementing the daily program under the direction of the teacher.
Must be flexible and will to take direction.
Supervise and manage the classroom when the teacher is not present.
Maintain an overview of the classroom while the teacher gives individual lessons.
Assist in delivering age appropriate curriculum.
Contribute to instructional activities by utilizing own special talents and abilities while working with small groups, large groups, and individual children.
Assist in record keeping, observations, assessments, and screening of children.
Participate and take an active role in all in-school and out-of-school activities, such as field trips and outdoor experiences.
Help children to develop awareness of good health practices, such as washing hands and good eating habits.
Perform other duties as assigned.
Qualifications and Requirements:
Must display a passion for working with children.
Must be a high school graduate.
Experience in Early Childhood preferred.
Must be at least 18 years of age
Must be able to pass a fingerprint background check.
Must be willing to complete and maintain a minimum of 6 clock hours of professional development.
NOTES:
2 openings.

Additional Salary Information: Based on experience and education.

About Emmanuel United Methodist Preschool
Emmanuel Methodist Preschool has been serving Howard County and the surrounding counties since 1978. The school is conveniently located off Rt. 29 or I-95 on Scaggsville Road in Laure, MD. Emmanuel Methodist Preschool was the first nursery school to be accredited in Howard County by the Maryland State Department of Education (MSDE) and is at a check level 5 through Maryland EXCELS. All of our teachers hold a degree in higher education and are credentialed through MSDE. Emmanuel Preschool offers a unique program for children ages 2-5 years old. Emmanuel is a Christian preschool teaching Christian values, such as share, caring, cooperation, respect, etc. The curriculum is hands-on and allows the children to gain independence and confidence as they explore and discover the world around them in a loving and nurturing environment.
BACK TO TOP
Powered By