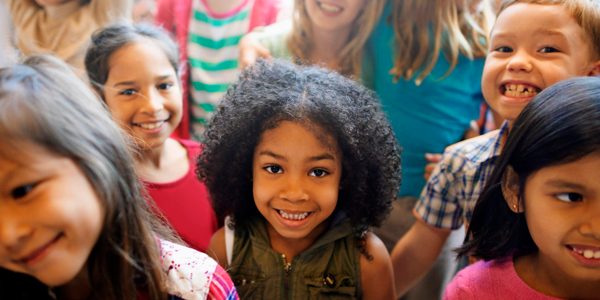 You are here
Your Account
Job Seekers, Welcome to NAEYC Early Childhood Career Center
If you have questions or need assistance, contact NAEYC Career Center Customer Service at 888-491-8833 or click here to send an email.
Assistant Head of School
Guidepost Montessori
Assistant Head of School
Guidepost Montessori
Details
Posted:
January 28, 2020
Location:
Salary:
Varies based on location
Type:
Full Time - Experienced
Category:
Teaching, 0-5
Preferred Education:
4 Year Degree

We're now accepting applications for the 2020-2021 school year! 
Guidepost Montessori is a community of Montessori trained educators who are driven by a deep desire to bring about widespread change in education today. We believe that the traditional method of education used in most schools is antiquated, outdated, and broken. To meet the needs of today's students and to bring about true progress in the world around us, we need an education model that fosters independence and develops competent, capable, action-oriented thinkers and change agents. To that end, we are committed to dramatically increasing the amount of high-fidelity, authentic Montessori programs, not only in the U.S., but around the globe! 
The Assistant Head of School Position
The Assistant Head of School works closely with the Head of School to ensure that the school provides a high-quality learning experience for children, exceptional customer service to parents, and a supportive, collaborative work environment for staff. The ideal Assistant Head of School will love building community, working with parents, and leading community outreach initiatives. Key responsibilities include, but are not limited to:
Supporting the creation of a strong culture on campus that embodies the mission of our organization
Planning and hosting community outreach events
Giving tours to prospective families, and converting leads to enrolled families
Driving the enrollment process (managing leads utilizing a CRM system)
Managing general, day-to-day operations for the school: billing, supply ordering, scheduling maintenance
Interfacing with parents to build community, answer questions, and resolve any concerns that may arise
What we offer:
Ongoing professional development
A network of supportive peers and mentors who regularly share best practices
Career growth and promotion opportunities
A competitive salary
Health, dental, and vision insurance
Paid time off and paid holidays
100% tuition discount for two children at any school within our network (we serve children 3 months through 12th grade)
The opportunity to contribute to a high-quality educational program that serves the individual needs of each child
Upcoming Schools:
Chicago, Illinois
Portland, Oregon
Dallas, Texas
Northern Virginia and Washington, D.C.
Santa Clarita, California
Boulder, Colorado
Waldorf, Maryland
Guidepost Montessori is a project of Higher Ground Education. You can learn more about our mission by visiting http://tohigherground.com/ 
We'd love to talk to you if you possess:
A bachelor's degree (or equivalent)
Leadership experience
An affinity for connecting with people
Strong organizational skills
Exceptional written and verbal communication skills
Strong attention to detail with a focus on results
Facility with computer systems
A high degree of personal initiative
We'd prefer you over other candidates if you have:
Experience as an Admissions, Administrative, Program or School Director for a preschool
Familiarity with the Montessori method of education
Experience working with a CRM and billing software
Knowledge of the local community that will inform marketing effort
NOTES:
10 openings.

Additional Salary Information: We provide a full benefits package and on-going professional development

About Guidepost Montessori
We are a growing community of high-fidelity, authentic, neighborhood Montessori schools based in the US. We are a team of passionate and professional educators who care deeply about getting education right and for us, getting education right starts with a Montessori foundation from birth. We serve children from birth through upper elementary in communities across the country. Our schools are clean, safe, warm, welcoming, and brimming with talented guides and administrators dedicated to providing the highest quality learning environment to the children in our care.
BACK TO TOP
Powered By