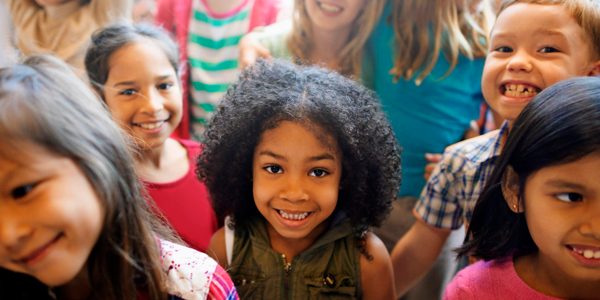 You are here
Your Account
Job Seekers, Welcome to NAEYC Early Childhood Career Center
If you have questions or need assistance, contact NAEYC Career Center Customer Service at 888-491-8833 or click here to send an email.
Director of Early Childhood Programs
Holy Trinity Episcopal School
Director of Early Childhood Programs
Holy Trinity Episcopal School
Details
Posted:
January 28, 2020
Location:
Salary:
Competitive salary based on ex
Type:
Full Time - Experienced
Categories:
Curriculum Development/Supervision, Program Administration, Teaching, 0-5
Required Education:
4 Year Degree

Holy Trinity Episcopal School is seeking a creative, organized, team player to serve as the Director of Early Childhood Programs. This educator is an important member of the Leadership Team and faculty. The Director of Early Childhood Programs will have an opportunity to shape the future of our school in advance of moving into our new facility in the fall of 2021. We are looking for a dynamic, forward-thinking, and student-centered professional educator who is motivated by problem solving and leading students at this stage of their development and understands the educational experience of 21st century learners.
The school has begun a multi-phase strategic growth and operations plan. A core foundational element of this plan is the development of a world-class early childhood learning environment for children ages 3 to 5 (3K - Kindergarten). Master planning has begun and construction of a new learning center is scheduled to begin summer 2020.
The Director of Early Childhood Programs is responsible for all aspects of the daily operations of the 3K, 4K, and Kindergarten programs. This includes (among other items) curriculum development, staff development and evaluation, parent relations, and budget development.
This position may also include teaching in the Early Childhood program as it grows to capacity.
The Director of Early Childhood Programs is a full-time, 12-month position with an approximate start date of July 1, 2020.
Holy Trinity Episcopal School is fully accredited by the Southwestern Association of Episcopal Schools (SAES) and is a member of the National Association of Independent Schools (NAIS), the National Association of Episcopal Schools (NAES),  and the Houston Area Independent Schools (HAIS).
Holy Trinity Episcopal School is an Equal Opportunity Employer and does not discriminate on the basis of race, color, gender, sexual preference, religion, or national or ethnic origin.
Required/Ideal Skills and Qualifications
A minimum of a Bachelor's degree/preferably an advanced degree in education, early childhood education, or a related field

Early Childhood classroom and leadership experience

A compelling vision for what a forward thinking early childhood experience looks like in independent schools

Experience with and appreciation for the Responsive Classroom approach to creating learning environments

Outstanding communication skills

Proficient with computer use and email

Knowledge of NAEYC standards is desired, but not required
Interested candidates should email their résumé, cover letter, a statement of early childhood educational philosophy, and references as one PDF directly to careers@hteshouston.org.
To learn more about Holy Trinity, visit hteshouston.org.
NOTES:

Additional Salary Information: Medical and retirement benefits are available. Full details regarding other benefits and work hours will be addressed in the interview process.

About Holy Trinity Episcopal School
Serving 3-year olds through 5th grade, Holy Trinity Episcopal School inspires hearts and engages minds. We offer a life preparatory education built around our core values: Respect, Integrity, and Compassion.
BACK TO TOP
Powered By