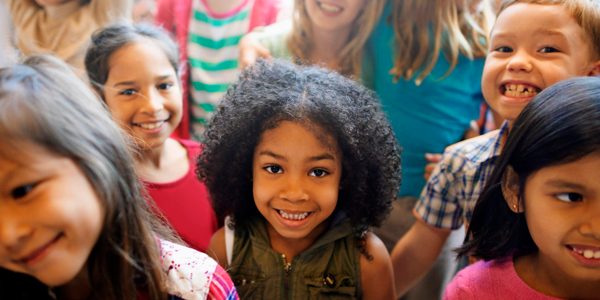 You are here
Your Account
Job Seekers, Welcome to NAEYC Early Childhood Career Center
If you have questions or need assistance, contact NAEYC Career Center Customer Service at 888-491-8833 or click here to send an email.
Preschool Director for Arts-Based Preschool
Community School of the Arts
Preschool Director for Arts-Based Preschool
Community School of the Arts
Details
Posted:
January 28, 2020
Location:
Salary:
Salary/Benefits 12-Month contr
Type:
Full Time - Experienced
Category:
Curriculum Development/Supervision
Required Education:
4 Year Degree

Overview
Community School of the Arts(CSA) is a non-profit arts education organization serving children and youth in the visual and performing arts.  CSA is embarking upon an exciting new project to develop an innovative arts-based preschool for children ages 3-5 that will be the first of its kind in Arkansas.  The Director of the preschool will have the opportunity to work with arts instructors to develop this program from its inception. Creativity, innovation, and passion are at the core of this position. 
The ideal candidate will have experience directing a preschool as well as working with preschoolers and parents.  A background in the arts is a plus but not required.  The Director must have a thorough working knowledge of Arkansas preschool standards and Arkansas preschool curriculum.  This individual will work directly with the lead arts instructor to write and develop the first ever arts-based preschool curriculum in Arkansas. The curriculum will work in connection with an Arkansas approved preschool curriculum.  The Director will possess excellent communication and leadership skills and will serve as the face of the preschool. The candidate must be able to network with the community, identify potential families for these programs, and recruit students.  He/She must have the skills to market the programs, hire the staff, work closely with the lead teacher, and develop the curriculum in collaboration with the arts faculty.
Responsibilities
Operate the school according to Arkansas pre-school standards and laws
Be responsible for parent engagement and recruitment and retention of students
Maintain, develop and/or modify curriculum to meet the needs of children enrolled and remain current with developments in the field
Supervise teachers and other staff
Coordinate assessment of student and programmatic progress and implement needed changes
Teach part-time as needed
Other duties as assigned
Requirements
A Bachelor's degree in Early Childhood Education
Four years of experience in early childhood education or CDA licensure
Director Orientation Training
A minimum of one-year as a preschool director preferred
Experience in Reggio Emilia philosophy a plus
Team builder, highly organized and possessing excellent customer service/communication skills
Dynamic and energetic leadership qualities
Knowledgeable of all state pre-school guidelines and curriculum requirements
Evidence of successful administrative experience including organizational and curriculum development, personnel management, financial planning, and marketing
Ability to collaborate and involve community partners
Other requirements as assigned
NOTES:

Additional Salary Information: Salary/Benefits 12-Month contract Competitive, based on experience and qualifications Benefits to be determined Paid holidays, sick time, and vacation time

About Community School of the Arts
The Community School of the Arts serves the Fort Smith Community and surrounding region by providing high-quality instruction in music, theatre, dance, and visual art. Children, youth, and even adults can participate in after-school, evening, and weekend classes and lessons. CSA holds to a philosophy of artistic excellence in everything we do. We offer programs and activities that meet the needs and interests of all students. Our programming is provided by top artists and professionals who love to work with young people as we seek to make a difference in the lives of the next generation. In addition to classes and lessons, performances, productions, and exhibits are of top priority at CSA. We want all students to experience the thrill of presenting their craft to others. Family friendly and family focused entertainment is central to all that we do at CSA. Get ready for a great line-up of shows. CSA is your arts connection! The National Guild of Community Schools of the Arts is America's service association for community arts education organizations that provide access to high-quality sequential instruction so that all people may participate in the arts according to th
...
eir interests and abilities. In concert with this dynamic network, the guild researches and promotes best practices, provides opportunities for professional development and dialogue, advocates for broad access, and makes grants to the field.
Show more
Show less
BACK TO TOP
Powered By