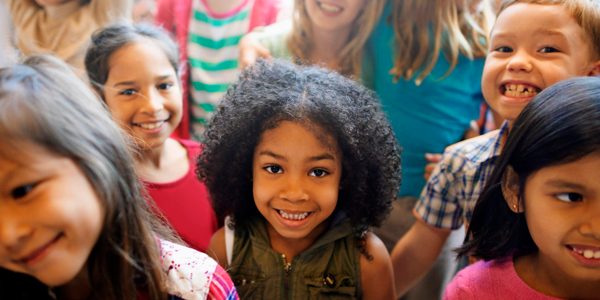 You are here
Job Seekers, Welcome to NAEYC Early Childhood Career Center
Use this area to filter your search results. Each filter option allows for multiple selections.
Details
Posted: 01-Dec-23
Location: Ogden, Utah
Type: Full Time
Categories:
Teaching, College
Required Education:
Doctorate
Early Childhood Education Faculty


Requisition Number: F00391P:

Job Description:
Job Description
The Department of Child and Family Studies at Weber State University invites applications for TWO tenure-track positions in the NAEYC accredited early childhood education program at the associates, bachelor's and graduate degree levels. Successful candidates will have practice, research and service experience with children birth - 8 years and their families, and adult learning. Positions could be filled at the assistant or associate professor level, depending on candidate qualifications.

Job Duties:
Job Duties
Teaching 12 credit hours per semester; supervising student field experience in early childhood field experiences; engaging in research for publication and other scholarly purposes; advising students; and providing service to the institution, community, and professional organizations.

Required Qualifications:
Required QualificationsA Ph.D. or Ed.D. in early childhood education, child development, or related field (a strong ABD may be considered if degree completed by August 19, 2024) is required for the tenure-track Assistant/Associate Professor position.

Preferred Qualifications:
Preferred Qualifications
We seek candidates with qualifications in ONE or more of these areas:
National Association for the Education of Young Children (NAEYC) standards for early childhood professional preparation, and accreditation systems
Infant and Child Mental Health and Endorsement competencies
Services for children with disabilities
Academic disciplines in an early childhood curriculum- literacy or STEM
Educator licensing programs
Supervising higher education students in professional settings and community engaged learning
Evidence of the capability for maintaining an active research agenda
Demonstrated commitment to advocating for young children and their families
Demonstrated ability to work collaboratively and contribute to academic program development
Experience in university teaching with diverse students and equitable inclusive practice in face-to-face, hybrid & online format, large and small classes


Background Check? Yes

Benefits Summary:
WSU offers a generous benefits package that includes medical, dental, long-term disability, life insurance, retirement, a wellness program with release time and paid incentives, tuition benefits, free tickets to athletic and performing arts events, and paid holidays.

Full/Part Time: Full Time
Open Date: 11/28/2023
Close Date:
Open Until Filled: Yes

Notes to Applicants:
If you are passionate about what you could offer and accomplish here at WSU, we would love to hear from you. The position comes with a generous benefits package.

To apply, please complete the online application and attach the following:
Cover Letter addressing ability to meet or exceed the minimum and preferred qualifications
Curriculum Vitae
References
Philosophy statement for Adult Learning


Screening of applications will begin January 25, 2024. Position will remain open until filled.

Criminal background check required as a condition of employment.

Physical Activity of this position: Expressing or exchanging ideas. Those activities in which they must convey detailed or important instructions to other workers accurately or quickly. , Ability to receive detailed information with or without assistance.

Physical Requirements of this position: Light work. Exerting up to 20 lbs of force occasionally and/or up to 10 lbs of force frequently and/or a negligible amount of force constantly to move objects. Use of arm and/or leg controls exerting forces greater than that for sedentary work.

Visual Acuity Requirements including color, depth perception and field of vision: Required to perform activities such as preparing and analyzing data and figures; transcribing; using a computer terminal; extensive reading.

The conditions the worker will be subject to in this position: None. The worker is not substantially exposed to adverse environmental conditions (such as in typical office or administrative work).

To apply, visit https://jobs.weber.edu/postings/21430

$EEO








Copyright ©2022 Jobelephant.com Inc. All rights reserved.

Posted by the FREE value-added recruitment advertising agency



jeid-030383ee970e0944a78a0b415a107b2d
https://careerforum.naeyc.org/jobs/19470145/early-childhood-education-faculty
Loading. Please wait.
Powered By